Overview
Premium Features
Mastering precision and sonic accuracy, the Signature Series uses only premium components that ensure high fidelity sound transporting the concert into your living room
Powerful dual 8" woofers provide optimal linear movement resulting in a low frequency bass performance that is clean, deep and controlled
Ultra high-end Neodymium tweeters produce high frequencies with captivating clarity
Unique midrange pointed dome allows sound waves to travel directly from the center of the woven glass fiber cone for an enhanced soundstage so every song is indistinguishable from the original recording
Acoustically inert, the cabinets are precision crafted with engineered MDF wood to create a warm, distortion-free sound
A solid 1.4" thick front baffle bears chamfered edges to significantly decrease sound diffraction
Signature Series Hi-Fi Floorstanding Speakers
Open your mind to the possibility of a truly pure listening experience. The Fluance Signature Series Hi-Fi Floorstanding Speakers will transport the concert into your living room. Not for the faint of heart, these speakers can outperform the band themselves. Symmetry, precision and sonic accuracy, the Signature Series produces such defined sound you will feel as if the artist was playing in front of you.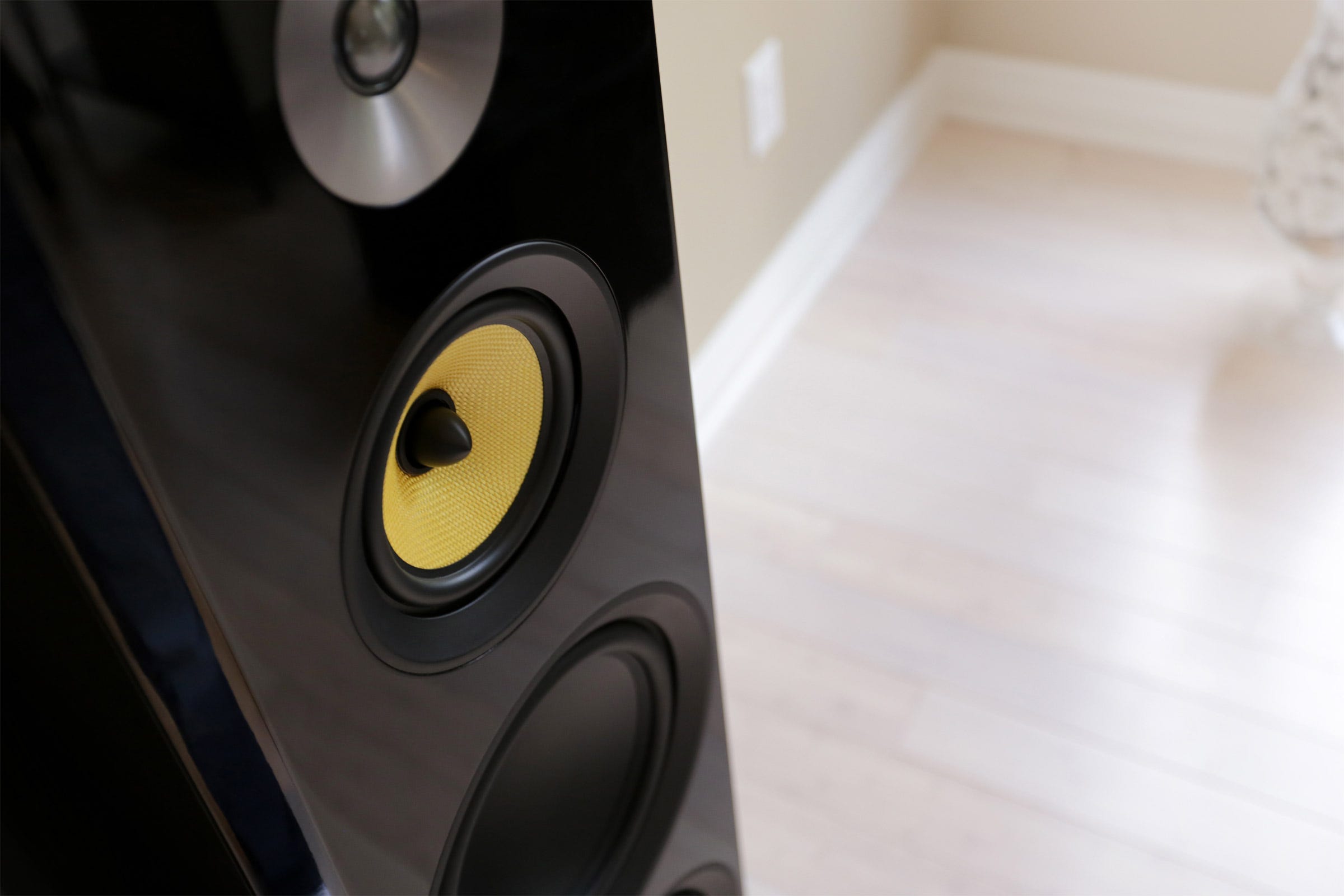 Focus on Sound Excellence
They are authoritative, they are powerful, they are one of a kind. The Signature Series High Fidelity Speakers are a powerhouse in home audio. From the 8" woofers, to the ultra-high end tweeters, to the premium midrange drivers, these speakers are the result of years of meticulous engineering and evaluation. With a focus on sound excellence, every detail has been measured, tested, and perfected to recreate even the finest audio details with crystal clear accuracy.

Woofers that Reproduce Concert Inspired Bass
The Signature Series speakers take the status quo and throw it out the window. Powerful dual 8" woofers ensure the low frequencies are met in every demand. From the lowest, deepest bass beats to the wildest explosions, you will experience every rumble. Lows kick in at 35Hz and hold their own throughout. The long throw woofers' massive bass extension produce deep, clear, undistorted bass performances that will leave you breathless.

Midrange that Accentuates the Vocals
The Signature Series midrange driver was woven with light weight yet rigid glass fiber for optimal linear movement to handle even the highest volume levels and still ensure sonic precision and clarity. The unique pointed dome allows sound waves to travel directly from the center of the cone for an enhanced soundstage. This guarantees every song is indistinguishable from the original recording.

Tweeters that Reproduce the High Notes Perfectly
The Signature Series ultra-high end Neodymium tweeters produce high frequencies with captivating clarity and spacious imaging. Controlled, smooth and never too aggressive, these tweeters will deliver the music's finest details.

Serious Cabinet Engineering
When developing the Signature Series cabinets, Fluance set out to create something that would not compromise on sound quality. Not just for looks, acoustically inert, the cabinets are precision crafted with engineered MDF wood to create a warm, distortion-free sound. The tapered cabinet design reduces standing waves eliminating unwanted cabinet resonance. The cabinet is composed of separate internal enclosures keeping sound waves isolated to eliminate any acoustic interference. A solid 1.4" thick front baffle bears chamfered edges to significantly decrease sound diffraction. The polished piano black and rich woodgrain finish adds elegance to the power that is Fluance. Every fine detail has been engineered for one purpose, superb audio reproduction.

OUTRIGGER SPEAKER STABILIZERS
Outriggers with sound-isolation floor spikes not only create a commanding stance, but functionally eliminate floor reverberation and distortion.
Specifications Speaker Configuration
3 Way - 4 Driver Floorstanding Main Speakers
Tweeter
1 Inch Neodymium Balanced Silk Dome Ferrofluid Cooled
Midrange
5 Inch Woven Glass Fiber Butyl Rubber Surrounds Separate Enclosures
Woofer
Dual 8 Inch Polypropylene Butyl Rubber Surrounds Separate Enclosures
Power Handling
90 - 200 Watts
Frequency Response
35Hz - 20KHz
Sensitivity
89 dB @ 2.83V / 1m
Crossover Frequency
530/2600 Hz - PCB Mounted Circuitry
Impedance
8 Ohm Compatible
Enclosure
Tuned Rear Port Bass Reflex Tower Design Dampened
Dimensions
47.24 x 10.9 x 15.4 inch
Speaker Weight
62.4 pounds/speaker
Series
SIGNATURE
Certifications
CE Certified, RoHS
DOLBY ATMOS
Ideal for use as front speakers in a Dolby Atmos™ Surround Sound System
Frequency Response Graph

Click to Expand

How to Read an SPL Graph
UPC
061783265239
What's Included
Two Hi-Fi Floorstanding Speakers
Four Outrigger Speaker Stabilizers
Eight Isolation Floor Spikes
Instruction Manual
Two Magnetic Front Grills
Lifetime Customer Support
Full Lifetime Parts and Labor Manufacturers direct Warranty
Pro Reviews
CNET Review of the Fluance Signature Series Tower Speakers
"Where the Fluance shone, though, was in intelligibility and open-ness. Big songs sounded even bigger, and male voices sounded especially expressive and natural. And this helped every type of music we played though these speakers."
Read the Full Review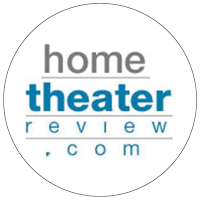 Home Theater Review.com Reviews the Fluance Signature Series Tower Speakers
"I liked the HFF's ability to create a natural, compelling sense of space."
Read the Full Review

Audioholics Review of the Signature Series Tower Speakers
"The Signature Towers deserves special consideration from a range of people: those who want good bass but do not want a subwoofer, those who want a speaker that will sound great for a home theater system that has to share the living room and thus has to look reasonably nice, those who want a party speaker that should look good and cover a broad area with good sound, and those who have a large room and a modest budget."
Read the Full Review
Customer Reviews
Carlo

November 15, 2017

Ontario, Canada

I just started to set up a home entertainment/theater in my new house. I have been researching speakers for almost three months now. i used to have a Bose Cinemate...well actually i still have it...it was just relocated to the bedroom. Anyway, I just chanced upon Fluance from a youtube reviewer. Aside from the lifetime warranty and great reviews of its other speakers...What caught my attention was it is a Canadian Company. So one morning I just set up an acct and ordered these speakers. After two days of waiting...it arrived and my home entertainment/theater set up has begun. It's almost a month now since that time. And I'm still grinning from ear to ear every time i watch a movie or watch sports on tv. coz i can't believe how great these speakers sound. I don't even have a subwoofer yet and i still think i am not missing anything. I would say this purchase is one of the best i have made. My wife didn't even say a word when she first saw it. (Is this a good or a bad thing?) lol...Next up would probably be a center and/or a subwoofer and the surrounds.

John Moritz

August 12, 2017

El Paso

Paired with my vintage Marantz 2230 and a Yaqin MC13S tube amplifier, these speakers sound absolutely incredible. These speakers can handle all the power you need. They have crisp and detailed highs, formidable midrange, and plenty of deep, powerful bass. I'm very impressed and extremely happy with my decision to purchase these speakers. I'm a Fluance customer for life.

FreeSkyy

May 19, 2017

I paired this with Parasound P5 preamp + Pass Labs X150, that led to really Dull Sound; I paired with Yamaha A-S2000 bi-wired & Yamaha SACD2000; the sound comes to live in 3-D : so detail, so balanced; not where the B&W is, but 9-10 comparable. Amazing Sound for the price. Note: a pair of B&W 805 N with a pair of B&W ASW10CM S2 for L&R Bass. ($5000 for 805N & $3000 for a pair of ASW10CM S2) and about the same sound quality of the $700 of Fluance Signature. Update: It's very weird to say this when a pair of $799 speaker being hooked up with a pair of $500 MIT Terminator series speaker cable, but the Cable can do magic to open the sound stage, the mid-range & the bass. I am bringing home a pair of POLK LISM 705 speakers ($3000/pair) & B&W 802 N to compare and update the review soon. - Verified Store


Joe

April 22, 2017

Springfield il

Wow.i love these speakers .it's the whole package in what I've been looking for in a speaker.i will purchase more ov these speakers down the road.

Christopher Smith

March 5, 2017

Rowlett TX

Excellent sound quality, awesome looking speaker, lifetime warranty, what else can I say? The more I listen to them the better they get. Do not hesitate you will not regret buying these speakers, the price and performance cannot be matched. Thanks Fluance for an awesome product!

Avi

March 2, 2017

Edmond OK

The best non powered floor standing speaker for the price

These speakers are huge and heavy so consider this only if its fits your room

Charlie

February 8, 2017

Brighton, Michigan

What can I say other than if you're holding off for any reason, don't! These speakers are just out of the box, they sound and look absolutely amazing, I couldn't be happier with my decision.

Gary

December 30, 2016

Atlanta GA

Excellent sound quality, very elegant craftmanship, high power, crisp highs and deep lows
would recommend highly to anyone considering buying but hesitant

Ken

November 11, 2016

Eugene, Oregon

I received the newly released version of the Signature Series, and I LOVE them! They sound better than I could have imagined them too. And wow, they really can drop some bass too! the mids are clear and the highs are authentic and not overwhelming. Very nice, thank you Fluance!

Keith Michael Phyfer

September 28, 2016

Las Vegas

I've listened to and owned a few different speakers from Def Techs to recently I auditioned a pair of Wilson's in my house for a few weeks and I gotta put your minds at ease these speakers are gorgeous yes but they sound really good are they perfect no, but they are competing with many others and giving them a run for their money ignore being a name whore just step up and do the best you can audition in your own home forget listening in a showroom those are never the same when u get them home all I need you to understand is these are worth every penny period!