Overview

PREMIUM FEATURES
Bring the concert hall into your home with high fidelity sound perfected by your favorite artist and performed flawlessly by the Fi70

Powerful integrated amplifier and six speaker configuration including dual 8" subwoofers reignites the loudness of your favorite songs with full, rich audio unlike anything you've ever heard before

Exquisitely commanding cabinet design is hand crafted with engineered wood, separate enclosures and a thick front baffle to perfect the reproduction of your favorite music

Wirelessly stream music instantly from Spotify, Pandora, iTunes or your own music library for room filling, concert-like sound; AptX enhanced Bluetooth audio technology ensures powerful and well defined sound

Feature rich extras include AM/FM radio, adjustable EQ, touch controls, audio input, digital optical input, LED display, alarm clock, and USB port for charging your devices

Welcome to an evolution, a revolution and the next big innovation in home audio. The Fluance Fi70 Wireless High Fidelity Music System is more than just a speaker - it is a musical Phenom designed for one reason, true audio enjoyment. From the widely accomplished frequency range, to the head turning esoteric design, the Fi70 is the ultimate music system. It is large, it is loud, and the Fi70 will replace a complete home stereo system for concert rivaling performances.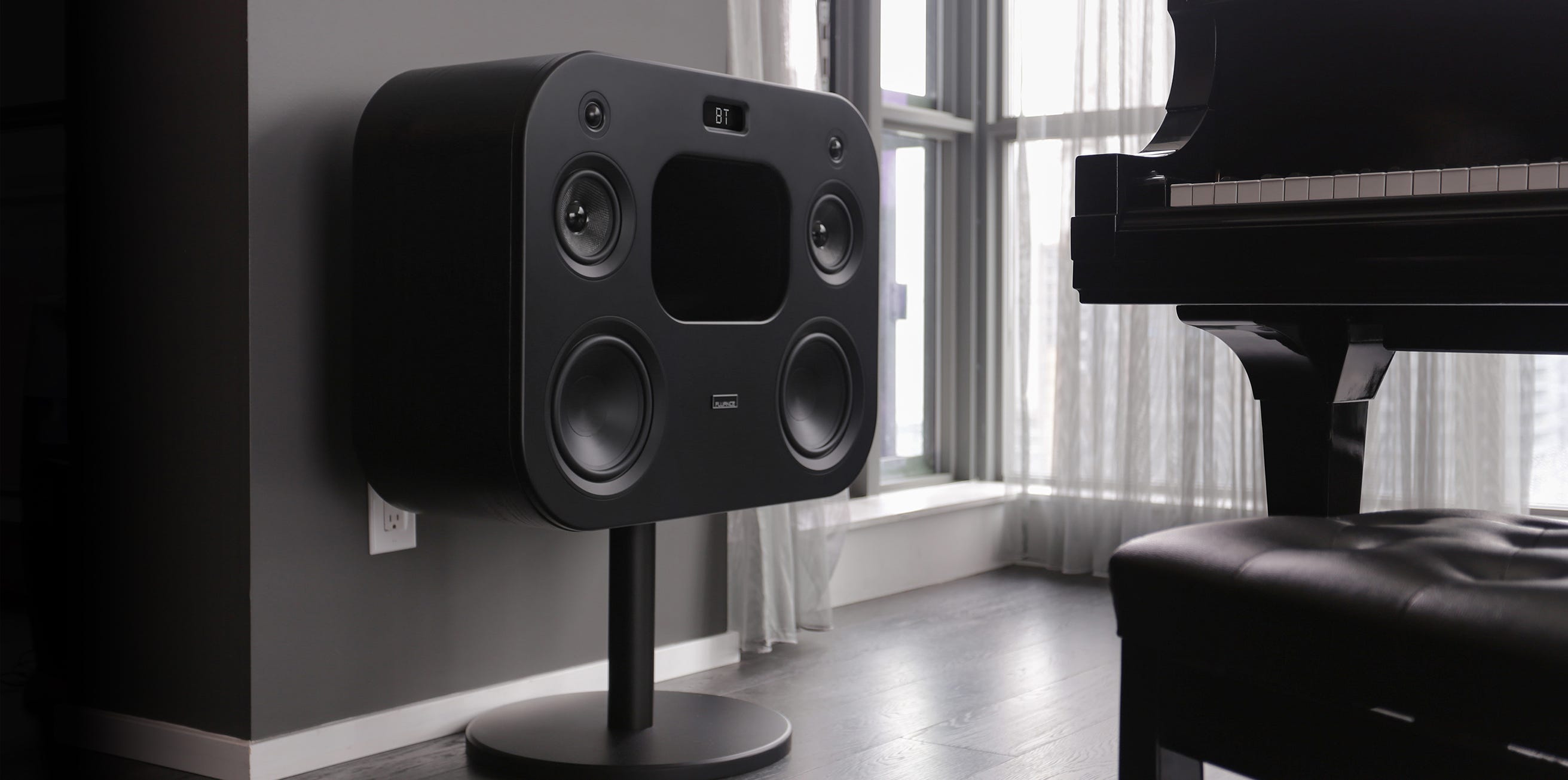 Audio Excellence
Dedicated from day one to create the best audio products in the industry, the Fi70 was engineered to recreate the tracks you love with harmonious perfection. From the elegance of a jazz performance to the raw power of a live rock concert, the Fi70 has created a new expectation in audio. From Spotify, Pandora, iTunes, or Google Chromecast Audio, to your favorite playlists, streaming music wirelessly has never been more enjoyable.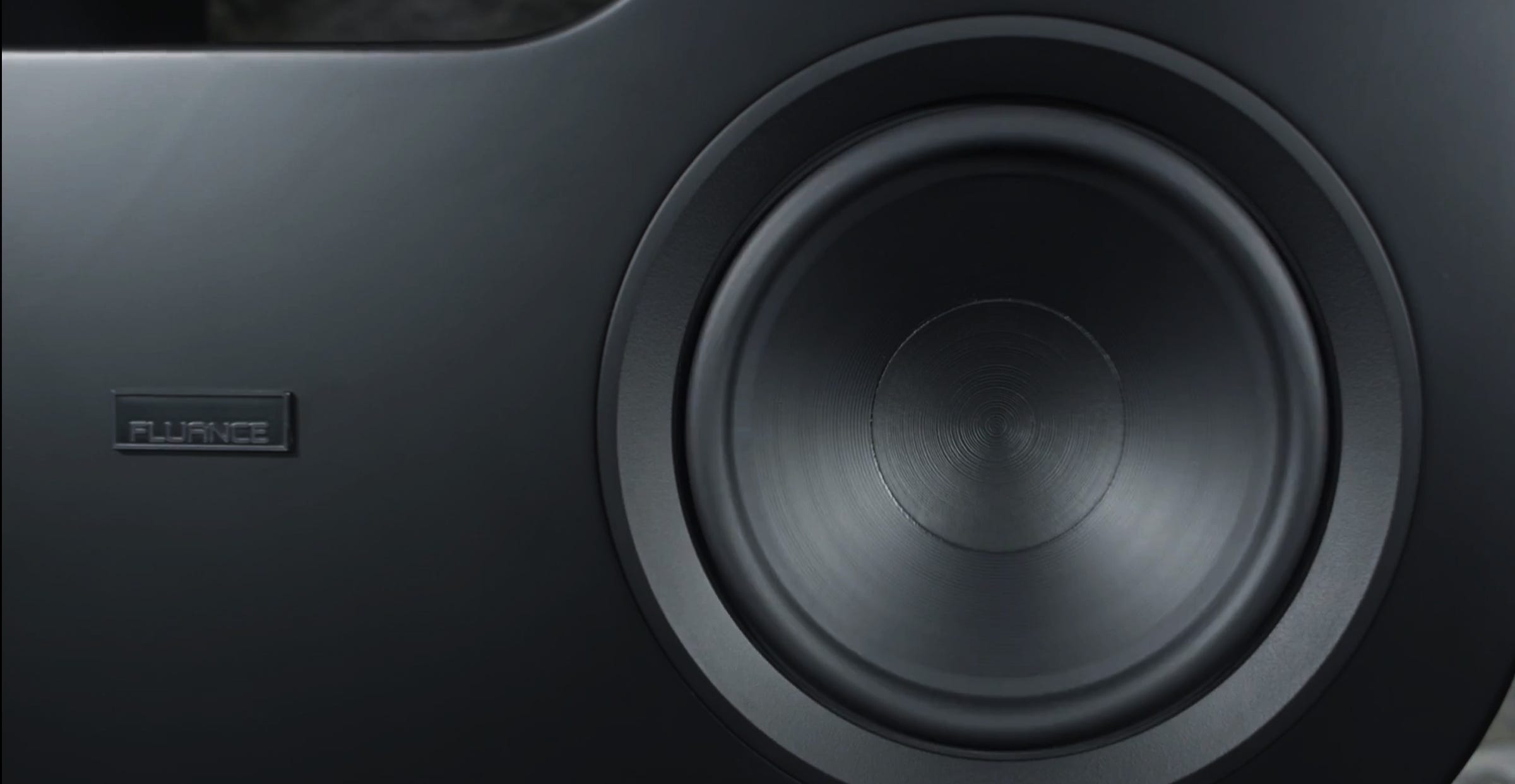 Breathtaking Lows Taken to New Depths
Dual 8" subwoofers ensure the Fi70 can push the limits on all your bass driven tracks. You will experience every low frequency. Kick drums that are so impactful you feel them in your chest, distinctly drawing upon memories of being front row at your favorite rock concert.

Hear Every Note Perfectly in Your Auditory Cortex
The Fi70 incorporates dual high performance Neodymium tweeters and 5" glass fibre woven midrange drivers to accomplish the cleanest most accurate sound. Theses lightweight yet rigid drivers react quicker recreating the vocals of every song as if the singer was performing in your home. The tweeters ensure the most brilliant detail with captivating clarity.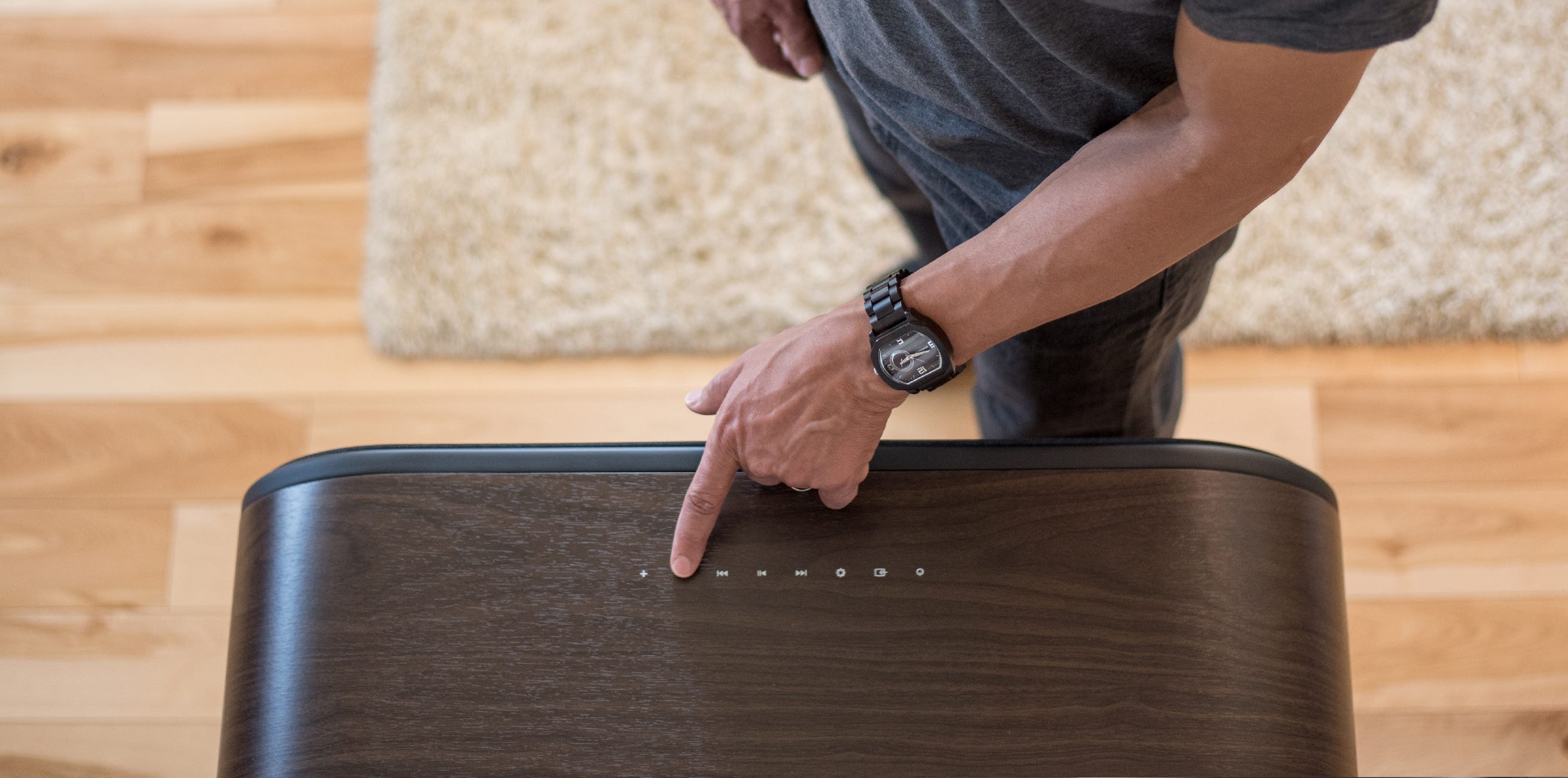 A Tour de Force in Hand Crafted Design
The Fi70 was engineered to accomplish immaculate audio while also acting as a piece of contemporary art. The Fi70 undergoes the same meticulous craftsmanship as all Fluance home theater speakers. The cabinet is beautifully hand-made with engineered wood.
Specifications Speaker Configuration
3 Way 6 Driver Wireless Music System with Integrated Amplifier
Bluetooth
Yes; aptX codec
Input
3.5mm Auxiliary Audio Input; 2.1 A USB Charging Input, Optical (Digital Toslink), FM/AM Radio Tuner Antennas
Tweeter
Dual 1 Inch Silk Soft Dome Neodymium Ferrofluid Cooled
Midrange
Dual 5 inch Woven Glass Fiber Composite Drivers with Butyl Rubber Surrounds
Woofer
Dual 8 inch Polymer Treated High Excursion with Butyl Rubber Surrounds
Amplifier Power
280 Watts Continuous Average Output (2x 140 watts)
Frequency Response
30Hz - 20KHz
Crossover Frequency
150Hz / 2500Hz Phase Coherent – PCB Mounted Circuitry
Power
120V, 60 Hz
Enclosure
Tuned Rear Port Bass Reflex Design
Dimensions
29.5 x 11 x 23.2 inch (without stand) 29.5 x 11 x 36 inch (with stand)
Speaker Weight
81 lbs
Frequency Response Graph

Click to Expand

UPC
061783264034
What's Included

High Performance Wireless Music System
Low Profile Stand with Mounting Hardware
Remote Control
3ft 3.5mm Auxiliary Cable
AM/FM Radio Antennas
Quick Start Guide
2 Year Parts and Labor Warranty
Lifetime Customer Support
Pro Reviews
TechCrunch Reviews the Fluance Fi70 Wireless High Fidelity Music System
"For folks who want a statement piece in the living room that delivers all-in-one incredible sound at an affordable price, the Fi70 was built specifically for them, and they should head to Fluance and order one (as well as a handcart)."
Read the Full Review
Customer Reviews
Bruce

October 9, 2017

Surrey BC

This speaker system is amazing. The depth of the bass to the clarity of the mid to high tones is brilliant.

Brian ATL

September 13, 2017

Atlanta

Hate to be the first to not rate the Fi70 5 stars, but I have had my speaker for about 20 days now and here are my thoughts.

It is for the most part a great product. The delivery was about 3 business days and it actually arrived on a Saturday. It is a beautiful product. The lows on this speaker blow you away. Almost overwhelming the mids and highs. The clarity however is excellent.

I have two issues, one is very minor and one is a concern. The remote is very basic and I think should have a mute button. Again, very minor.

My issue with the speaker is the bluetooth volume. After my research and reading lots of reviews I figured I would not be close to hitting the max volume while listening. Unfortunately using my bluetooth the volume is not much louder than my samsung airtrack speaker bar that I was replacing with the Fi70. In bluetooth mode off of my phone, reaching 20 on the volume feels like it is just coming on. It was to the point that I have tried to download volume booster apps for my phone to get me more volume.

I have found out that this speaker actually meets my volume expectations if I cast my spotify to my television and play music via the tv and optical audio connection. The volume difference is easily 10% more, but closer to 15% to 20% louder. A major difference. This is sold as a bluetooth speaker, that volume difference is disappointing.

If there is some way that I can get my bluetooth (my preferred way to listen to music) connection volume to be as robust as the optical connection I would be a very happy customer. Right now I am disappointed. Yes, I made sure my phone and spotify app volume was maxed out. I also connected my phone via the Aux cable and the volume was the same as with bluetooth.

If anyone from Fluance has any suggestions please contact me.

Willy foo foo

July 28, 2017

Illinois

I absolutely love my fi70, the shipping was normal, took about 4 days to get here. The package was very well made, double boxed, and didn't waste any space. Putting the speaker was also very easy, all except the weight of it made it a bit hard to move it around, but as soon as I played a song it blew my mind and even at max volume it I still hear any distortion even though it made my room shake a bit. Overall it's an amazing speaker and truly recommend it.

This s

October 30, 2016

-Verified Store

Great l

October 19, 2016

-Verified Store

Wayne

April 24, 2016

Talk about WOW Factor!! This is not for every room with its rather large design and form factor but as a bedroom system for Bluetooth music or connected to my TV its amazing- powerful, never distorts - unbelievable low low bass that rarely shows any kind of bass booming unless its in the material, rather it surprises by going an octave lower when the program material is there. Ive shown it to 5 friends and 4 have made a purchase. Amazing Im sure as a main speaker for a TV or to fill a room and party vs all these silly minim devices with no sound quality - I own a 25K plus home theater and as a lifelong audiophile and former AV business owner I can t say enough good things - Bravo Fluance! PS - would love to see a Wireless Play Fi Version compatible model for a few$$ more - you would crush the competition again

Josh S

April 21, 2016

Couldn't be happier with this purchase. Clear, full sound with bright highs and warm mids and deep bass that fills the entire room without a struggle. Build quality is outstanding. Looks amazing sitting in the living room. Connectivity is simple and works right out of the box with any device that is bluetooth enabled. If you're looking for something that can fill a standard room in your home with big sound than this is what you're looking for. -Verified Store

USC T

April 15, 2016

For the price and convenience, it is great. Room filling sound with good highs and lows. What shake a room with bass, but very balanced. Didn't miss the stereo separation everyone was talking about. Didn't even notice it. -Verified Store

ruben948

March 14, 2016

greatttttttt!!

Thors Hammer

March 5, 2016

I was looking to purchase a TV stand and a sound bar for my television. Instead I went with the Fluance Fi70. I set my flatscreen television on top and used a fiber optic cable and pluged it into the back and I know have amazing sound. This is the best sounding Bluetooth speaker I have ever heard! It is extremely well-built and absolutely beautiful to look at.It has so many purposes, I can charge my phone, stream Bluetooth music wirelessly, listen to the radio and watch movies with the best sound imaginable. This crushes every sound bar ever made on the market. This three-way speaker system plays down to 30 Hz so absolutely no subwoofer is needed. This speaker totally rocks the house and any party you could throw at it. I highly recommend this product. I have owned many expensive speakers in my life and this one blows me away every time I listen to it. Don't hesitate, buy this speaker!