Overview

PREMIUM FEATURES
Down-firing 8" long-throw subwoofer for longer excursion, better linearity and deep, undistorted bass

Tuned rear bass port reflex cabinet designed for improved efficiency and controlled low-frequency response

Butyl rubber surrounds suppress unwanted cone resonances, ensuring durability and performance reliability

The copper sound-isolation floor spikes eliminate vibration absorption to aid in eradicating distortion

Bi-amp/bi-wire 5-way gold-plated binding post terminals for optimum conductivity

Binding post designed for banana plug connectors and speaker wire compatibility

Premium crossovers feature Butterworth design for audio equalization

Low diffraction flush fit removable front grilles for spacious imaging

What do you expect from your speakers?
How about the emotion and intensity of a live performance in the comfort of your own home? The Fluance® XL7F High Performance Three-way Floorstanding Loudspeakers are engineered with premium components that flawlessly cater to your audio needs. From the highest symphonic crescendos to the deepest smoothest jazz to a movie's spine-chilling sound effects, once you experience our stunning sound we think it will be the beginning of a very special relationship.

These aren't just speakers. They're a lifestyle.
The soundtrack of your life is ambitious. So are the Fluance® XL7F Floorstanding Loudspeakers. They provide superior performance at every volume level with outstanding precision and clarity, allowing you to soak up all the dramatic impact your music and movies can deliver.

Thrilling Highs
Every exhilarating cymbal clash and every spectacular trumpet note will soar high and bright with the XL7F Loudspeakers. Our superior tweeters produce high frequencies with captivating clarity at even the highest volume levels. Controlled, smooth and never too aggressive, your home theater system will deliver the high notes perfectly.

Richness in the middle
Your favorite singer's warm silky tones will make you melt. An essential component of any high-performing speaker system is the midrange driver. It's responsible for the sounds that are most easily recognized by the human ear, making any discrepancies easily noticed. The XL7F Loudspeakers deliver faithful reproduction. Enjoy every velvety nuance of every note on every track.

Deep and Lowdown
From the lowest, sexiest bass beats to the wildest explosions, you will feel every rumble. The Fluance® XL7F Loudspeaker's down-firing subwoofer has been carefully designed to achieve maximum low-frequency effect for a heart-pounding bass performance.

Made for you
This relationship was built to last. From the engineered MDF wood to the internal bracing throughout, the Fluance® XL7F Floorstanding Loudspeakers have been precision crafted to ensure the smoothest, distortion-free sound. Expertly constructed with a rich mahogany finish, as well as a glossy piano- black front baffle, these speakers look as good as they sound.

The perfect complement to an audiophile's lifestyle, you'll be enjoying cinematic performances in your home for years to come.
Specifications Speaker Configuration
3 Way - 4 Driver Floorstanding Main Speakers
Tweeter
1 inch Neodymium Balanced Silk Dome Ferrofluid Cooled
Midrange
Dual 6.5 inch Polymer Treated Butyl Rubber Surrounds Separate Enclosures
Woofer
Isolated Down-firing 8 inch Polymer Treated High Excursion with Butyl Rubber Surround
Power Handling
80 - 200 Watts
Frequency Response
45Hz - 20KHz
Sensitivity
89dB @ 2.83V / 1m
Crossover Frequency
800/3500 Hz Phase Coherent - PCB Mounted Circuitry
Impedance
4 ~ 8 Ohms
Enclosure
Tuned Rear Port Bass Reflex Tower Design
Dimensions
45.8 x 8.5 x 13.4 inch
Speaker Weight
45.2 pounds/speaker
Series
REFERENCE
Certifications
CE Certified, RoHS
DOLBY ATMOS
Ideal for use as front speakers in a Dolby Atmos™ Surround Sound System
Frequency Response Graph

Click to Expand

UPC
061783266601
What's Included
Two Floorstanding Main Speakers
Eight 1 Inch Isolation Floor Spikes for use on Hardwood or Carpeted Areas
Instruction Manual
Full Lifetime Parts and Labor Manufacturer's Direct Warranty
Lifetime Customer Support
Pro Reviews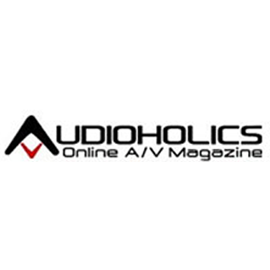 Audioholics.com Review of the Fluance XL7F Floorstanding Loudspeakers
"If you're looking for an attractive, well put together floorstanding speaker that will give you plenty of bass and good sound on the cheap, give these babies a try. Highly Recommended!"
Read the Full Review
SoundStageHifi.com Review of the Fluance XL7F Floorstanding Loudspeakers
"The Fluance XL7F is an incredible value that's worth every cent of $499.99/pair -- and far more. In fact, Fluance could easily raise the speaker's price by quite a bit and still be offering the deal of the year. (But if you don't tell them, I won't.)"
Read the Full Review

DIGITAL TRENDS Review of the Fluance XLHTB 5 Speaker Surround Sound Home Theater System
"We don't have a 'Digital Trends High Value Award,' but if we did, this system would most surely get it."
Read the Full Review
HOME THEATER FORUM Review of the Fluance XLHTB 5 Speaker Surround Sound Home Theater System
"they balance beauty, performance, and price extraordinarily well, and 99.999995% of the population would be amazed by the sound they put out. They are a tremendous value and perform well above their price-point in nearly every respect. Beat that, NASA."
Read the Full Review
Sound & Vision Review of the Fluance XLHTB 5 Speaker Surround Sound Home Theater System
"The XL7F tower speakers wouldn't look out of place alongside many $5,000-a-pair speakers."
Read the Full Review

AudioholicsLIVE Video Review of the Fluance XL7F Floorstanding Loudspeakers
"The XL7F tower speakers wouldn't look out of place alongside many $5,000-a-pair speakers."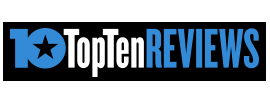 TopTenReviews.com Review of the Fluance XL7F Floorstanding Loudspeakers
"Even though these speakers are inexpensive, they do not compromise quality. These speakers provide solid sound quality and have a sturdy build."
Read the Full Review
CNET Review of the Fluance XLHTB Home Theater Speaker System
"The Fluance XLHTB is a head-turning set of speakers at a reasonable price"
Read the Full Review
Audio|Video Revolution Review of the Fluance XL7F Floorstanding Loudspeakers
""the XL7F is the best $500 speaker I have had in my system. By a long shot. "
Read the Full Review
Customer Reviews
James Michael

September 29, 2017

Christian Island, ON

Bought a pair of Classic Elites a couple years ago and was really impressed. i did require a sub woofer for them but they were outstanding. when i saw the XL7F's and after seeing reviews from professionals i knew i had to have em. Ordered them on a Friday received them on Monday! Three weeks later i have no regrets!

Thanks Fluance

Matt

August 18, 2017

Not a bad buy for the price. I've been using these towers for a month now. They look great. There is a lot of sound missing. Not sure if it's the crossover or the midrange woofers? It's killing my music play. - Verified Store

Bangsong

July 23, 2017

Had these speakers for four months now, was hoping for better results music wise, anything heavier than queen through these becomes a distorted mess,ht sounds good which is the only reason i didnt give 1star. - Verified Store

N. D

July 13, 2017

Love these speakers. Amazing value for such quality. - Verified Store

b D

July 2, 2017

They sound better after break in didnt much care for them in the begining. Build quality however is real good. Speakers are subjective however and they were replacing some pretty high end speakers from the 1990's - Verified Store

chris

June 29, 2017

Bi-amp connected to a Yamaha R-N402 they sound rich and clear with good bass that doesn't bottom; beautiful! - Verified Store

Tloc89

May 14, 2017

I bought these speakers simply by reading through the customer reviews and had high hopes for them. Unfortunately, for my own personal tastes, I found the sound of these speakers to be very muddy and lacking a certain crispness, especially with music. For instance, when playing 'Something' by the Beatles through these speakers, it was very difficult to hear Ringo's cymbals as well as the subtleties of George Harrison's guitar.I had these hooked up to a Denon x3300w, not a top end receiver but no slouch either. Even after tinkering with all the options on the receiver, and moving the speakers around, I could not the speakers to produce a clearer, more desirable sound. Alas, I am now trying to sell these speakers as I have bought the Q Acoustics 3050.If your budget allows for you to spend $699, I highly recommend the Q speakers over Fluance XL7F. The Q's are on entirely different level when it comes to sound quality. Unlike the Fluance speakers, the Q's were very pure, unadulterated, and crisp (also, no treble fatigue), and the bass was so smooth and almost had a groove type feel to it.Below are some of the pros and cons of the Fluance XL7F. Please note, these are only my opinions and these speakers may be great for you. Do yourself a favor though and listen to them before you purchase them.Pros:Build quality seems goodEasy on the eyes, they look very goodCan be bi-amped or bi-wiredFantastic quality speaker terminalsNot the worst budget speaker on the market, for most non-audiophile people, these will work just fineCons:Muddy soundingUnusual crossover point at 800 hz (maybe that influences the sound quality)Very power hungry, it takes a lot of power to get a decent sound from these speakersFeels bass heavy at times, difficult to hear midsNot suited for listening to music other than genres like electronica - Verified Store

John R

May 4, 2017

These speakers are dazzling. I couldn't be happier. If you really want to hear what they can do, pop in the movie 'John Wick' and they will 'bad ass' all over your space! - Verified Store

Chuck's G

April 18, 2017

These speakers sound good. I'm using a 1970's Sansui 120 watt per channel receiver to power them in my living room. They definitely won't handle all the power a vintage monster receiver like this has to offer but they're plenty loud, and have nice tight bass response that I'd often found lacking in similar modern tower speakers. I like them a lot. They sound great & they're beautiful furniture. They compliment my living room well. Best $500 I've spent in a while. - Verified Store

James T

March 30, 2017

These speaker are the most bang you will get for your $$, the built in subs do a fair job at the low end as well. I actually bought two pair of these and run them in parallel. :) Rock on!! - Verified Store

Dennis Carmean

March 29, 2017

Leiters Ford,IN.Middle of Nowhere

Ordered my pair of Fluance xl7f speakers on Sunday,March the 26th and received them today,Wednesday,March the 29th.Took a vacation day from work just to make sure I was home when the speakers arrived.Thank you Fluance for the double box and ample packing material as the boxes arrived in less than good shape.There was a gash on one box about half way down the box on the corner that penetrated both boxes exposing the white packing foam Inside,but there was no Impact to the speaker Inside,again,thank you for the great packing job.Bi-wired the xl7f's to my Outlaw rr2150 receiver with 14 awg knukonceptz wire with nakamichi wave plugs(nice fit)Powered up the receiver and chose to play every song I have on my Ipod 5th gen video from the Police,which comes to almost 2hrs of music and now I'm listening to Peter Gabriel(love the wolfson dac in the Ipod)My first Impression of the xl7f's was very good,given the break in period.At first the highs seemed recessed and the mids and bass sounded tight and dry.After 3hrs with the volume control between the 10:30-11:00 position the highs have really opened up and become more forward.The bass and mids have definitely become more natural sounding,and this is just 3hrs into the 10hr break in period.I have always had the dilemma in choosing between new speakers and vintage speakers based on the sound I was looking for.Newer speakers always left me wanting more.I love vintage speakers,but with vintage comes repairs to make them sound as they should,which I didn't mind when I was younger.The xl7f's have not only solved my speaker problems,but has done It with a big smile on my face.Thank you Fluance,I will be watching your future products.

Dennis

Claude R

February 5, 2017

great speakers, I really like them - Verified Store

John W

November 15, 2016

So far, so good. Got them hooked up and the sound is great. I will break them in and post if there are any concerns after. - Verified Store

Darrin Searancke

October 20, 2016

Calgary, Alberta

Purchased the Fluance XL7F speakers after many hours of research. It was hard to reconcile the price with the many rave reviews, but judging by the previous feedback, I had the impression these were quite the deal. And they are! I've owned them for a year and the sound still exceeds my expectations - as others have noted, the Fluance Speakers add a new dimension of listening pleasure to your music collection. I have these connected to my Denon AVR-S900W AV receiver, which I use to play vinyl and my iTunes library (via WIFI/Bluetooth connection) and my music does sound so much better. The vinyl I had listened to for years on my budget stereo speakers now sound almost like new recordings of my old favourites - it's true, I have heard new instruments and subtle musical additions that I had never heard on previous systems/speakers. Based on the many rave reviews I didn't add a Sub Woofer, the bass is superb and I doubt (for my listening requirements) there would be any noticeable benefit. But, judging by the huge contrast in sound I have been enjoying for the past 12 months - I'm still considering it... As you would expect I am a converted Fluance Fan and if I didn't already have 3 turntables I would have already purchased the RT81 High Fidelity Vinyl Turntable Record Player. If you're looking for new speakers - you're in the right place.