 Ai60 High Performance Powered 6.5" Bookshelf Speakers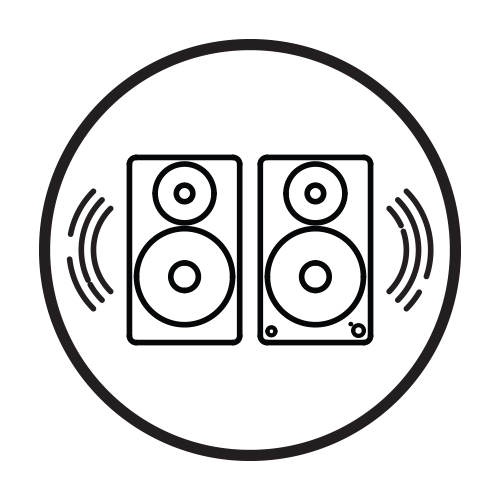 RAW POWER MEETS SUBLIME SOUND
Experience true stereo sound with these high performance active bookshelf speakers with an integrated 100W Class D amplifier designed to deliver a crisp, deep and accurate response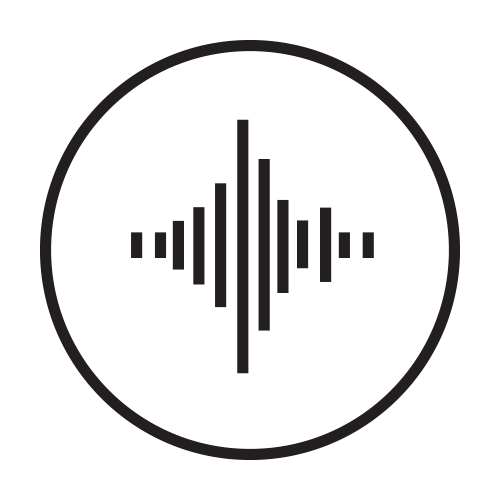 TRUE AUDIO VERSATILITY
Level-up any sound system in your home including your turntable, TV, computer, or Bluetooth speakers to experience unparalleled sound in any set-up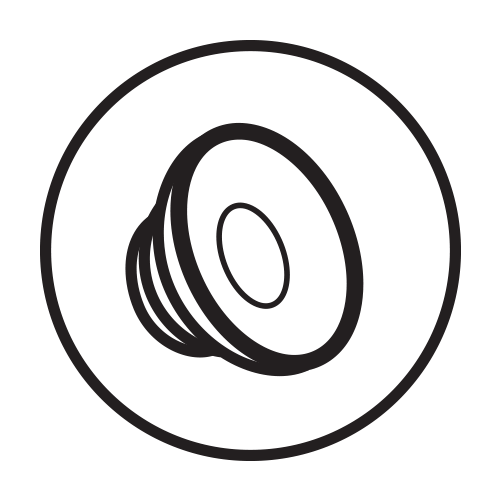 PREMIUM COMPONENTS
Meticulously developed with 1" silk dome tweeters and 6.5" woven drivers producing stunning highs, balanced mids, and powerful rich bass

PRECISION-CRAFTED WOOD CABINETS
Hand-built with engineered wood, creating a warm, distortion-free sound for exquisite audio reproduction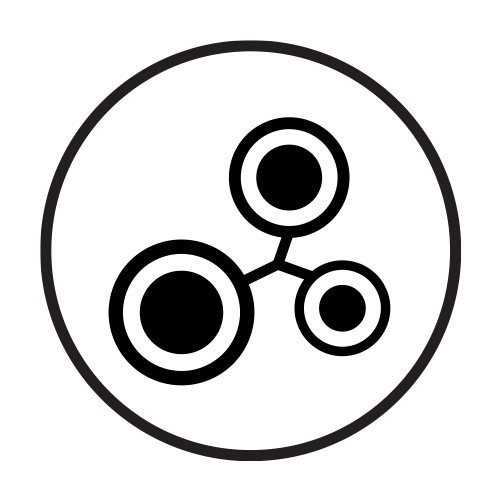 ULTIMATE MUSIC CONNECTIVITY
Pair these feature-rich speakers to any source through Bluetooth aptX, RCA/Aux, Optical, PC/MAC USB, and add more bass with the subwoofer output%E2%80%A6 if you dare
Overview
RAW POWER MEETS SUBLIME SOUND
Specifications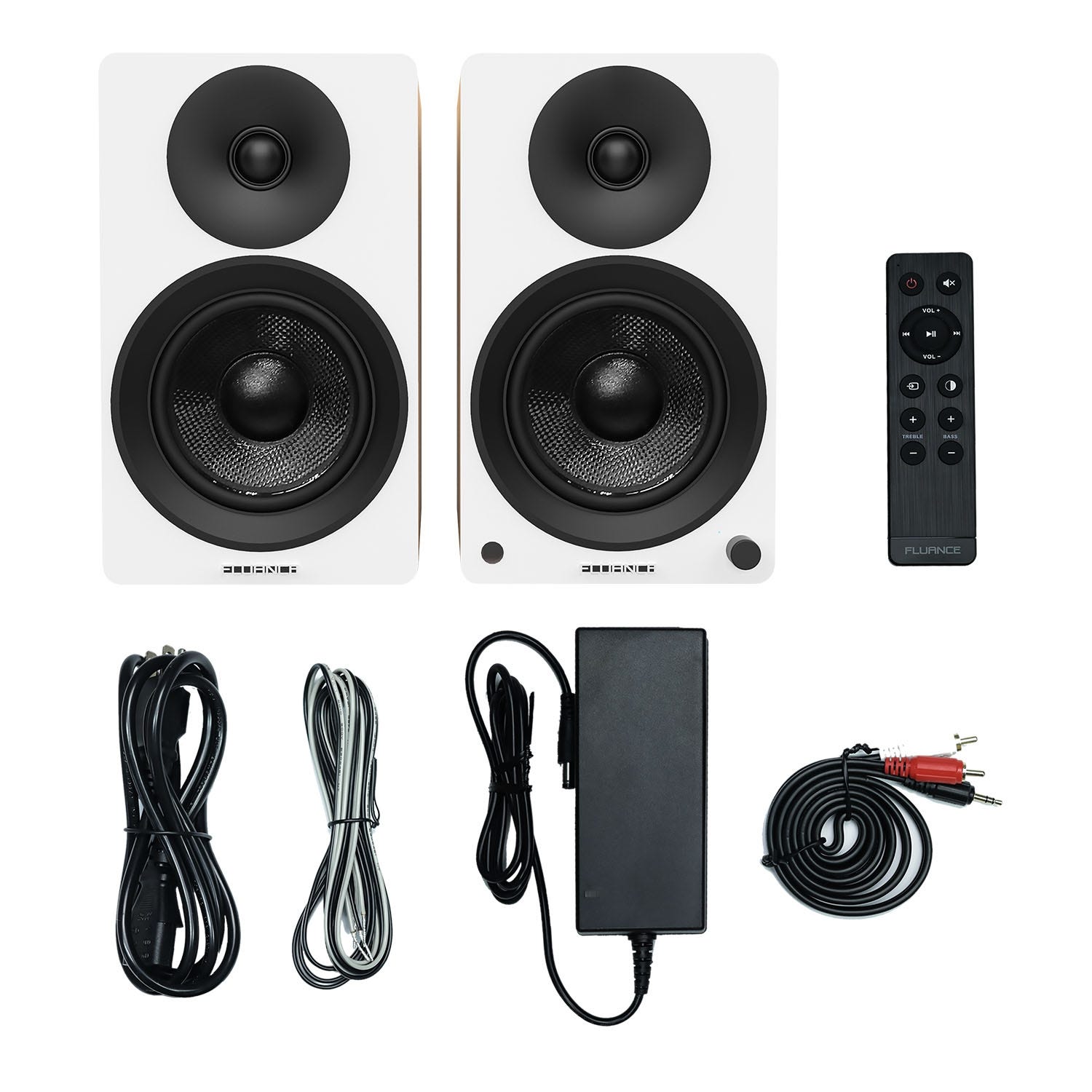 Speaker Configuration
2 Way – 2 Driver Powered Bookshelf Speaker System with Integrated Amplifier (Pair)
Bluetooth
Yes; aptX Codec
Inputs
RCA L/R, Digital Toslink Optical, Micro USB
Tweeter
1 inch Silk Soft Dome Ferrofluid Cooled
Woofer
6.5 inch Woven, Glass Fiber Composite Drivers with Butyl Rubber Surrounds
Amplifier Power
Class D 100 Watts Continuous Average Output (2x 50 watts)
Frequency Response
35Hz – 20KHz (DSP Virtual Sound)
Internal DAC
Cirrus Logic CS8416
Internal Lead Wire
18 gauge Internal Lead Wire to Reduce Signal Degradation
Power
Input: 100-240V; Output: 24V 3.0A
Crossover Frequency
2600Hz Phase Coherent – PCB Mounted Circuitry
Enclosure
Acoustic Suspension Design
Dimensions
13.1 x 7.8 x 9.2 inches / 33.3 x 19.8 x 23.4 cm (HxWxD)
Speaker Weight
29.3 lbs
Speaker Type
Bookshelf
Certifications
ICES, FCC Certified, ETL/CETL
Subwoofer Output
Yes
Total Harmonic Distortion (THD)
<0.3%
WiFi Casting
Pairs via Bluetooth with Google Home, Amazon Echo and AppleTV (Ai60 is not a WiFi speaker)
Frequency Response Graph

Click to Expand

Fluance Speaker Size Comparison Chart

UPC
871363024824
What's Included

Ai60 Speaker Line Out

Click to Expand

Fluance Ai60 Powered Bookshelf Speakers (pair)
Remote Control
2x AAA Batteries
100-240V Power Adapter
8ft 18 Gauge Speaker Wire
3ft 3.5mm Aux to RCA Cable
Quick Start Guide
Fluance Catalog
Lifetime Customer Support
2 Year Manufacturer's Warranty
Press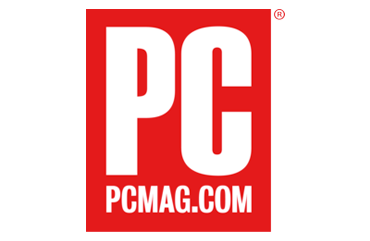 PC Mag Reviews the Ai60 Bookshelf Speakers
"The Ai60 speakers can get exceptionally loud, and on tracks with intense sub-bass content... the drivers deliver powerful bass response."

Read Full Review



The Soundbar Annihilator - Review by Joe N Tell
"This thing can actually play down to 35 Hz and at significantly loud volumes - that is a huge surprise"


Customer Reviews
MikeH

July 28, 2020

Advanced Listener - 15 Years

Ohio, United States

I recently converted my dining area into a two channel listening room. While deciding what to purchase, I decided to try a pair of AI60s based on all the positive reviews. I ordered and they arrived less than a week later. I unboxed the excellent/secure packaging, and was very impressed with the build quality. The speakers look very nice. I selected the black fronts with the dark wood case. These speakers are heavy, and they are larger than you might expect...but perfect for my intended use. I paired with bluetooth and that worked instantly. I played a few songs via Spotify that I had downloaded in their highest quality, and sat back and played with the bass and treble settings, as well as positioning. My first impression was very positive, but as I sat and listened, I felt they were unbalanced. Something was not right. I played with a few settings and everything checked out. Upon close inspection, I found the tweeter in the right speaker (the amp side speaker) had no audio from the tweeter. Well, that explained why my brain thought something was out of balanced...a dead tweeter.

I opened a ticket with Fluance on 7/23 and it's now 7/28 with no response. I tried calling the toll free number and the message said the office was closed at 4:30 PM EST on a Tuesday. I read a lot of reviews that said the speakers sounded muddy or bass-heavy, or that something was out of balance. I suggest you put your ear up to the tweeters and see if both are playing.

I'll update this review once I have some sort of resolution to my still-open trouble ticket.

MikeH

2

HYO

July 24, 2020

Audiophile - 1 Year

New Jersey, United States

Excellent bass - very smooth, very tight. Compliments my rt81 turntable.

HYO

5

Crystal, P

July 22, 2020

Novice Listener - 5 Years

California, United States

RT80 Turntable and Ai60 powered bookshelf speakers work great together. Sound quality too a smooth and the price point is very affordable. Overall I am very pleased with my purchase.

Crystal, P

5

Chad G.

July 9, 2020

Intermediate Listener - 4 Years

North Carolina, United States

I was very excited to try out this speaker after looking at several online reviews, but after getting it in the mail, I really hope it was a bad unit and not indicative of Fluance in general.

My use case:
* I Live in a studio apartment, so I wanted an all-in-one speaker to handle USB, optical, RCA and wireless inputs for music and gaming. Needed to get enough low-end to avoid needing a sub, and would be used as near-fields as they were on my desk.

Pros:
* A plethora of connectivity. Everything I wanted for my use case.
* Powered so you don't have to deal with amp pairings, etc.
* Looks great. It's nice to see speakers with visual variety.
* Price was right. Shipping was free.

Cons:
* My unit came with a defective optical port so I couldn't get it to hold a cable.
* USB audio was unusable. Playing music with any amount of bass would cause the highs to quiet when those bass-heavy sections started. It's hard to explain. It honestly sounded like hearing the sound when your head is under water. Confirmed with several cables and two different computers that it wasn't the source audio.
* Customer service was slow. When I tried to get a return I had to follow-up twice to get the return label.

Summary:
* When you are dealing with international shipping, you don't want to have to deal with QC issues. Hopefully it was a fluke, but buyer beware.



Chad G.

2

Becky R

July 2, 2020

Novice Listener - 1 Year

Pennsylvania, United States

These go seamlessly with the Fluance turntable I bought several months ago. Easy to set up, love that they're bluetooth because I can also use them with my desktop or phone with ease! also come with a remote which I didn't realize!

Becky R

5

Jason H

July 1, 2020

Advanced Listener - 10 Years

British Columbia, Canada

Amazing sound. Bluetooth is super easy. Need to get the preamp for my Rega RP1

Jason H

4

Bill M

June 30, 2020

Advanced Listener - 20+ Years

California, United States

Simplicity of design and use is big in the electronics field. So many products are over-designed with needless features, but not the Ai60 powered speakers for Fluance. Like its little brother the Ai40 these come with user-friendly remote allowing customization of the sound as well as quick muting or changing from Bluetooth to Aux mode. Room-filling sound, functionality to spare, usb and subwoofer capability! Homerun these lovely units for sure!

Bill M

5

Sang L.

June 30, 2020

Intermediate Listener - 3 Years

New Jersey, United States

These are my first powered bookshelf speakers, and I'm blown away at the quality all-around. Here's what I love about my Ai60s:

- The setup was super easy
- The sound is full, rich, and balanced, and would alone justify the price. Especially love listening to live recordings/albums.
- Functional and versatile as hell. RCA, optical, bluetooth, and USB options; subwoofer input; the intuitive LED light signals; and of course, the remote control.
- Handsome and elegant, goes perfectly with my RT81's

Only gripes are: the volume level is not always consistent and will sometimes shift suddenly (depending on the track and its mixing/layering), and sometimes it just feels too bass-heavy. (I have to keep the bass at -6, as far down as it will go.) Still, it is an incredible value all-around. If you're on the fence, I would 100% give 'em a shot.

Sang L.

5

Orlando Leal

June 29, 2020

Intermediate Listener - 20+ Years

Indiana, United States

I am super happy with these speakers. Sound is incredibly crisp. I would totally buy these if I were you. Very good sound in small to medium sized rooms.

Orlando Leal

5

Jordan K

June 27, 2020

Intermediate Listener - 2 Years

Minnesota, United States

Amazing. Sounds natural and flat, while still delivering tight bass and crisp highs. Paired with an RT82, these speakers are truly phenomenal.

Jordan K

5

Tim H

June 27, 2020

Advanced Listener - 20+ Years

Texas, United States

Overall very nice sounding speakers. Well balanced: clean highs, clear midrange, and deep punchy bass.
Impressive, well-finished cabinets and quality drivers. Very happy with the purchase, exceeded my expectations

Tim H

5

Ryan W

June 26, 2020

Intermediate Listener - 15 Years

Michigan, United States

Amazing sound quality from these speakers. They are built very well and look great next to my turntable. The best bookshelf speakers I have ever had. The remote is a great accessory, sub woofer input, Bluetooth, RCA, Optical, USB compatibilities all work flawlessly. Highly recommend the Ai60 speakers. Awesome class D amp built in with a 100 watts of Total power.

Ryan W

5

Chad

June 22, 2020

Novice Listener

Mississippi, United States

The sound is clean but lacks the richness and character I was hoping for when using with a turntable. I also found the bass to be generally underwhelming.

Chad

3

Kevin N

June 18, 2020

Advanced Listener - 20+ Years

North Carolina, United States

Back in the late 60's and early 70's we had some "Classic" gear and in the late 70's I got married and let go of everything.
We knew what full, rich sound was reflective of the vinyl of the days.
After retiring and spotting out an empty bedroom I saw the opportunity for a music room.
I knew my biggest restriction was the 12 x 15 room size so all thoughts of a Marantz amp and JBL speakers were not a fit. I started to study things out and took the risk of a powered speaker setup and the high-end Fluance table with the 2M Ortophone cartridge. The YouTube reviewer was dead on!
I have to tell you all my expectations were met and I'm sold on Fluance!
Don't hesitate with these well tuned, engineered speakers that fit my room size. The sound is almost like a flashback to the early 70's!

Kevin N

5

Mitchell Conway

June 18, 2020

Advanced Listener - 20+ Years

Massachusetts, United States

Speakers have a very fun sound and a lot of bass. They definitely have a very very loud hiss at higher volumes, so do not get these if you plan on blasting anything or else you will be in trouble.

See all reviews

Mitchell Conway

4
Resources
Guides
Manual
FAQs
What's the difference between the Ai40 and Ai60? ▼
Model
Ai40
Ai60
Drivers
1" Tweeter,
5" Woofer
1" Tweeter
6.5" Woofer
Frequency Response
40Hz – 20KHz
(DSP Virtual Sound Perceived by Ear)
35Hz – 20KHz
(DSP Virtual Sound Perceived by Ear)
Connections (Input)
RCA L/R (Aux to RCA cable included)
RCA L/R (Aux to RCA cable included) Toslink Optical
Micro USB
Size HxLxW
10.9" x 6.5" x 7.6"
13.1" x 7.8" x 9.2"
Weight
15.1 lbs
29.3 lbs
Amplifier
Class D 70 Watts Continuous Average Output (2x 35 watts)
Class D 100 Watts Continuous Average Output (2x 50 watts)
Sub Out
No
Yes
What can I connect to Ai60? ▼
Ai60 includes inputs for USB audio from a computer, Toslink Optical for connection to a TV and RCA L/R (3.5mm Aux to RCA cable included).
Some devices you can connect are:
- Turntables
- Smartphones and MP3 Players
- Laptops or Desktop computers
- Game Consoles
- Televisions
Can I connect a subwoofer to Ai60? ▼

Yes! One of the most common requests after the launch of Ai40 was a Sub Out connection. This has been included on the Ai60 which matches up great with the Fluance DB10!
 
Do I need an amp or receiver with Ai60? ▼

Absolutely not! The Ai60 Powered Bookshelf Speakers are powered by a 100-Watt amplifier built into the right speaker, this provides power to the left speaker through the included 18 gauge speaker wire!
 
Can I connect Ai60 speakers to my TV? ▼

Yes! Using the Toslink Optical connection, you can connect your TV directly to your Ai60 Speakers! When using the speakers this way, it will be important to set you TV audio output to PCM or Stereo as Ai60 does not support Dolby or surround options.


Does Ai60 have a preamp for my turntable? ▼

While the Ai60 does not include an internal preamp for use with a turntable, those with built-in preamps such as the Classic (RT80) and Elite (RT81) will not require additional equipment to be played over the Ai60 speakers.
To maintain the cleanest signal path, the Reference Series (RT82 to RT85) will require an external preamp.

 
Articles from our experts