RT80 High Fidelity Vinyl Turntable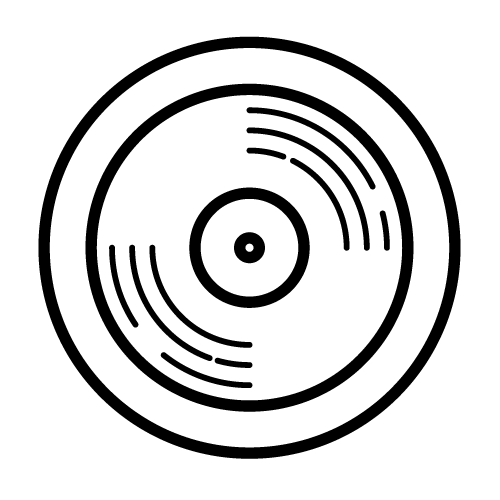 PURE ANALOG LISTENING EXPERIENCE
Premium components allow this high fidelity belt driven turntable to recreate the performance the way the artist intended

HIGH PERFORMANCE CARTRIDGE
The Audio Technica AT91 featuring a diamond tipped stylus is designed to track your record grooves with greater precision & accuracy for high definition audio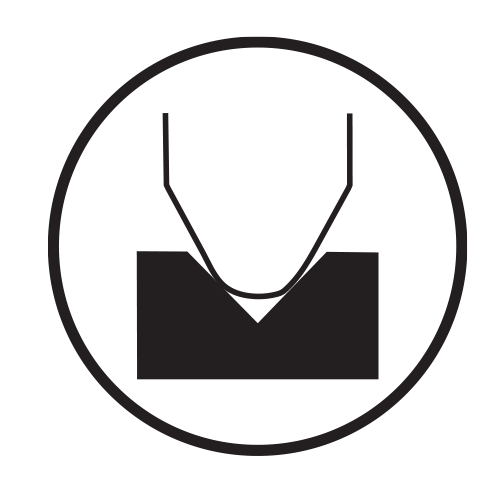 SUPERIOR RECORD TRACKING
Enjoy perfect playback using the balanced aluminum S-Type tonearm ensuring the stylus is rested deep in your record's groove, producing every audio detail indistinguishable from the original recording

SOLID WOOD PLINTH
The beautiful cabinet is crafted from solid engineered (MDF) wood, incorporates isolation feet, an aluminum platter and a rubber slip mat which results in superior isolation from unwanted vibrations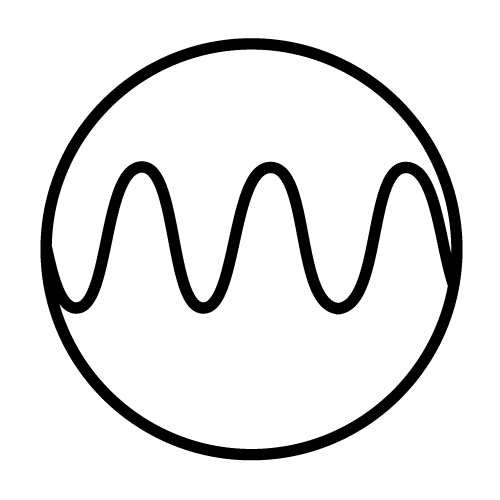 CAPTIVATING SIGNAL CLARITY
Incorporating a high quality built-in Texas Instruments preamp, ground terminal and gold plated RCA line outputs that ensures warm, true sound
Overview
UNPARALLELED VINYL MUSIC PLAYBACK
Specifications
Cabinet Specifications
▼
Cabinet Material
MDF
Finish
High Gloss Piano Black
Dust Cover
Yes - Tinted
Turntable Specifications
▼
Drive System
Belt Drive
Motor
DC Motor
Motor Isolation
Three Point Rubber Isolation
Speed
33 1/3 RPM, 45 RPM
Speed Variation
+/-1.00% - Speed Adjustment Guide
Wow and Flutter
0.2%
Signal-to-Noise Ratio (Weighted)
67dB or higher (A-weighted, 20kHz LPF)
Signal-to-Noise Ratio (Unweighted)
60dB or higher (unweighted, 20kHz LPF)
Platter
Aluminum
Diameter of Platter
12", 30cm
Weight of Platter
1.22 lbs (553 g)
Height of Platter
0.62 inches (16 mm)
Auto-Stop
Yes
Turntable Mat
Felt
Tonearm Specifications
▼
Tonearm Type
Static Balanced, S-Type
Supported Cartridge Weight
3.5 to 6.5g
Counterweight
Yes – 3.53 oz (100 g) - Adjustable
Anti-skating Adjustment
Yes
Pivot Bearing
Yes
Cueing Lever
Yes
Tonearm Material
Aluminum
Tonearm Wire
36 AWG Litz Cable / 7 Strand
Effective Tonearm Mass
28.2 grams
Overhang
19.2mm
Effective Tonearm Length
224mm
Headshell Mount
H-4 Bayonet Mount
Tonearm Height
17mm
Cartridge Specifications
▼
Cartridge Type
Moving Magnet (MM)
Cartridge Model
Audio Technica: AT91
Replacement Stylus
ATN91
Stylus
0.6mil Bonded Conical (Diamond)
Cantilever
Carbon Fiber
Mount
Half inch
Frequency Response
20-20,000Hz
Channel Separation
18dB at 1kHz
Channel Balance
2.5dB or less at 1kHz
Load Impedance/Capacitance
47k Ohms/100pF
Output Voltage
2.5mV +/–3dB
Cartridge Weight
5.0g (+/- 0.5g)
Headshell Weight
10g
Cartridge Height
0.67 inches (17 mm)
Recommended Tracking Force
2.0g (+/–0.5g)
Vertical Tracking Angle
20 degrees
Rubber Belt Specifications
▼
Rubber Belt Design
Continuous loop (joint-less)
Width
4.5mm
Length
534.07mm
Thickness
0.6mm
Output Specifications
▼
Connector
RCA (Gold-plated)
Preamp
Yes, PHONO/LINE Switchable
Phono Output
2.5mV +/–3dB
Phono Bypass
Yes, all electronics bypassed when using external preamp
Line Output
140mV (–17dBV)
Ground Terminal
Yes
Power Specification
▼
Input
100V - 240V AC (50/60Hz)
Output
12V / 500mA
Consumption
1.5W
General Specifications
▼
Dimensions
16.5" x 5.5" x 13.75"
Certifications
FCC Certified, RoHS, CUL/UL
Unit Weight
11.02 lb (5.0 kg)
Operating Temperature
20°C
Wireless Playback
No (Requires Bluetooth or WiFi transmitter connected via RCA connection to transmit audio wirelessly)
Fluance Speaker Size Comparison Chart

UPC
061783258279
What's Included
RT80 Turntable
Dust Cover
45 Adapter
Felt Slip Mat
3ft RCA Cable With Ground Wire
100V - 240V (50/60Hz) AC Power Adapter
User Manual
Lifetime Customer Support
2 Year Manufacturer's Warranty
Pro Reviews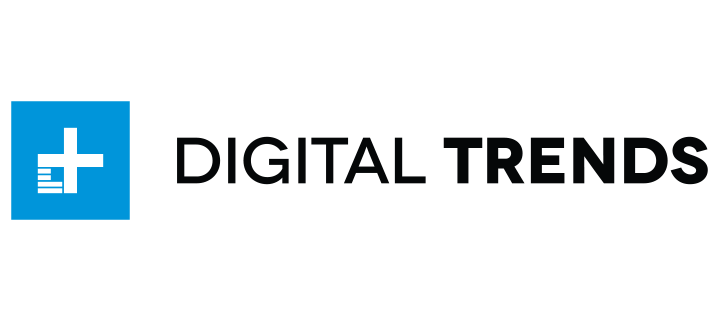 Digital Trends Review of the RT80
"If you're picking up vinyl for the first time or getting back into it, Fluance's turntables are a good starting point."
Read the Full Review
Customer Reviews
Melinda

August 7, 2019

Intermediate Listener - 10 Years

Nebraska, United States

Perfect for the price!!

Melinda

5

melinda

July 29, 2019

Intermediate Listener - 20+ Years

Nebraska, United States

Pro:
Great sound on this model. I loved that it was easy to set up with a little help from the Fluance setup video on Youtube.
Con:
Finger print magnet, so be aware of that.

melinda

5

Jean-Marc, S

July 21, 2019

Advanced Listener - 20+ Years

Ontario, Canada

Outstanding quality and attention to detail! The meticulous packaging alone was a testament of the dedication to customer service. The sound quality is unbelievable. Best of all, it's Canadian!

Jean-Marc, S

5

Ryan D

July 11, 2019

Novice Listener - 1 Year

Virginia, United States

The turntable was fairly easy to assemble. The manual was clear and concise. Balancing the lever arm does require passing the eye-test, but I don't see a way around that.
I did initially have some trouble getting the turntable to play on my speakers (it sounded extremely faint and was coming from the turntable itself for awhile), but after talking with an extremely helpful customer support representative, I was able to figure the issue out (Thanks Sean!).

Ryan D

4

Marc C

July 9, 2019

Audiophile - 20+ Years

Quebec, Canada

Great customer service and fast free shipping! Got it the next day! Will be changing the stylus on it soon thought!

Marc C

4

Brittany B

June 13, 2019

Novice Listener - 1 Year

California, United States

Really a beautiful turntable - sleek and simple. It's my first turntable and was quite easy to learn. Best deal I could find, as well.

Brittany B

5

Lapointe, Rejean

June 8, 2019

Intermediate Listener - 20+ Years

Quebec, Canada

I had some problems with my purchase, I was disappointed, but Fluance totally refunded it as expressed in their 30-day money back policy. I am impressed and I thank Fluance for its integrity and after-sales service. Bravo !!!

Lapointe, Rejean

5

james g

May 13, 2019

Audiophile - 20+ Years

Prince Edward Island, Canada

after much searching for a new turntable I decided on the fluance rt-80 ...from its fantastic looks to its great performance its a true winner .. im very happy

james g

5

Mark L.

April 13, 2019

Intermediate Listener - 10 Years

Georgia, United States

I spent a long time finding the right turntable for my husband. This one is affordable, sounds fabulous, and is quite simple and stylish. I recommend it.

Mark L.

5

Roger, M

April 3, 2019

Audiophile - 20+ Years

British Columbia, Canada

Best turntable on the market for the price! Excellent build quality and awesome sound.

Roger, M

5

Jim Ogul

March 25, 2019

Intermediate Listener - 20+ Years

Maryland, United States

I really like this turntable. I have it connected to a 60's era Fisher tube amplifier and the sound is great. The quality is outstanding for the price. I like the fact that you can change the head shell too.

Jim Ogul

5

Rich, D

February 22, 2019

Advanced Listener - 20+ Years

Massachusetts, United States

looks good, sounds great! Having had several turntables there is nothing at this price point that performs and sounds this good

Rich, D

5

Brian S

January 29, 2019

Advanced Listener - 20+ Years

New York, United States

I bought this a year ago and still working great. No issues at all. I've only had to replace the stylus so far.

Brian S

5

FRANK

January 28, 2019

Quebec, Canada

Great sounding and beautiful turntable (for a great price!)

FRANK

5

HeatherS

January 17, 2019

Novice Listener - 1 Year

Idaho, United States

This turntable is beautiful. Shipped fast and easy to setup. I am a new vinyl listener and really wanted something that was high quality. This turntable speaks for itself. I absolutely love it.

See all reviews

HeatherS

5
Resources
FAQs
Does this turntable have built in speakers?
Fluance turntables do not include built in speakers.
To use a Fluance turntable, connect it to a home theater receiver or amplifier for use with passive speakers, or connect it to a set of powered speakers such as the Ai40 Powered Bookshelf Speakers.
If your receiver or speakers do not have a specific PHONO input or integrated preamp, RT80 and RT81 both include an internal preamp for quick and easy setup.
Do I need an amplifier for this turntable?
An amplifier is only needed if you're connecting the turntable to passive speakers such as the Signature Series Bookshelf Surround Speakers.
If you're looking for an option without a separate amplifier, the Ai40 Powered Bookshelf speakers fit the bill.
With the Ai40, all you need to do is connect the included RCA cables to the speakers, turn on the internal pre-amp and you're ready to listen to the music the way it was meant to be heard.
When do I use the turntable's built in preamp?
If you're using an amplifier without a phono input, or some powered speakers such as our Ai40 model, you will need to use the preamp by sliding the switch to the "LINE" position.
Can I install a different cartridge on this turntable?
The tonearm of the RT80 and RT81 model turntables is compatible with cartridges from 3.5 grams to 6.5 grams in weight.
For full instructions on this process, see our video below:
Articles from our experts