 RT80 Classic High Fidelity Vinyl Turntable
Record Player with Audio Technica AT91 Cartridge, Belt Drive, Built-in Preamp, Wood Plinth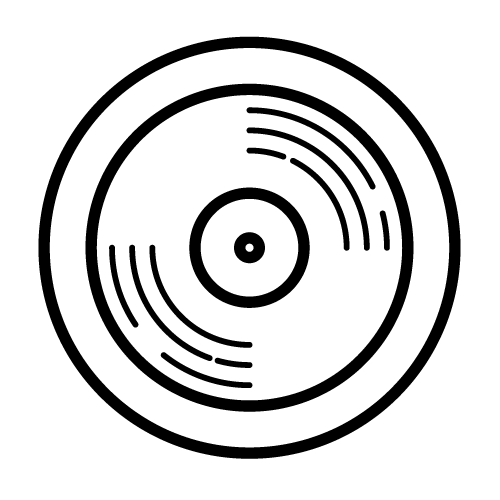 PURE ANALOG LISTENING EXPERIENCE
Premium components allow this high fidelity belt driven turntable to recreate the performance the way the artist intended

HIGH PERFORMANCE CARTRIDGE
The Audio Technica AT91 featuring a diamond tipped stylus is designed to track your record grooves with greater precision & accuracy for high definition audio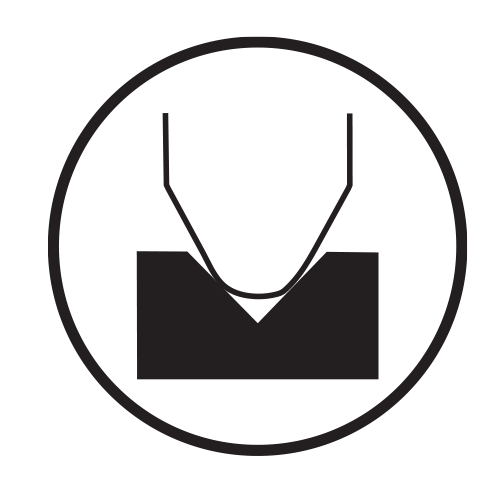 SUPERIOR RECORD TRACKING
Enjoy perfect playback using the balanced aluminum S-Type tonearm ensuring the stylus is rested deep in your record's groove, producing every audio detail indistinguishable from the original recording

WOOD PLINTH
The beautiful cabinet is crafted from engineered (MDF) wood, incorporates isolation feet, an aluminum platter and a felt slip mat which results in superior isolation from unwanted vibrations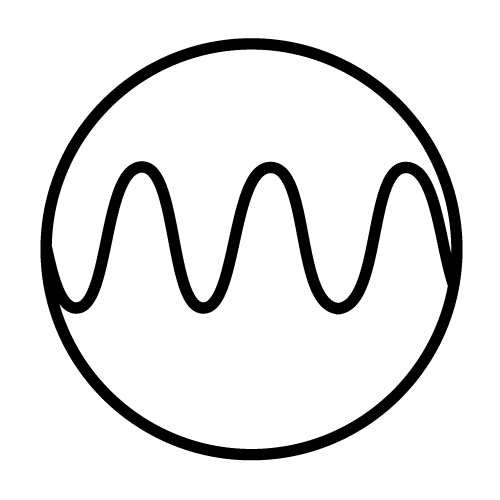 CAPTIVATING SIGNAL CLARITY
Incorporating a high quality built-in Texas Instruments preamp, ground terminal and gold plated RCA line outputs that ensures warm, true sound
Overview
UNPARALLELED VINYL MUSIC PLAYBACK
Specifications
Cabinet Specifications
▼
Cabinet Material
MDF
Finish
High Gloss Piano Black
Dust Cover
Yes - Tinted
Turntable Specifications
▼
Drive System
Belt Drive
Motor
DC Motor
Motor Isolation
Three Point Rubber Isolation
Speed
33 1/3 RPM, 45 RPM (78 RPM - No)
Speed Variation
+/-1.00% - Speed Adjustment Guide
Wow and Flutter
0.2%
Signal-to-Noise Ratio (Weighted)
67dB or higher (A-weighted, 20kHz LPF)
Signal-to-Noise Ratio (Unweighted)
60dB or higher (unweighted, 20kHz LPF)
Platter
Aluminum
Diameter of Platter
12", 30cm
Weight of Platter
1.22 lbs (553 g)
Height of Platter
0.62 inches (16 mm)
Auto-Stop
Yes
Turntable Mat
Felt
Tonearm Specifications
▼
Tonearm Type
Static Balanced, S-Type
Supported Cartridge Weight
3.5 to 6.5g
Counterweight
Yes – 3.53 oz (100 g) - Adjustable
Anti-skating Adjustment
Yes
Pivot Bearing
Yes
Cueing Lever
Yes
Tonearm Material
Aluminum
Tonearm Wire
36 AWG Litz Cable / 7 Strand
Effective Tonearm Mass
28.2 grams
Overhang
19.2mm
Effective Tonearm Length
224mm
Headshell Mount
H-4 Bayonet Mount
Tonearm Height
17mm
Cartridge Specifications
▼
Cartridge Type
Moving Magnet (MM)
Cartridge Model
Audio Technica: AT91
Replacement Stylus
ATN91
Stylus
0.6mil Bonded Conical (Diamond)
Cantilever
Carbon Fiber
Mount
Half inch
Frequency Response
20-20,000Hz
Channel Separation
18dB at 1kHz
Channel Balance
2.5dB or less at 1kHz
Load Impedance/Capacitance
47k Ohms/100pF
Output Voltage
2.5mV +/–3dB
Cartridge Weight
5.0g (+/- 0.5g)
Headshell Weight
0.38 oz (10.7g)
Cartridge Height
0.67 inches (17 mm)
Recommended Tracking Force
2.0g (+/–0.5g)
Vertical Tracking Angle
20 degrees
Rubber Belt Specifications
▼
Rubber Belt Design
Continuous loop (joint-less)
Width
4.5mm
Length
534.07mm
Thickness
0.6mm
Output Specifications
▼
Connector
RCA (Gold-plated)
Preamp
Yes, PHONO/LINE Switchable
Phono Output
2.5mV +/–3dB
Phono Bypass
Yes, all electronics bypassed when using external preamp
Line Output
140mV (–17dBV)
Ground Terminal
Yes
Power Specification
▼
Input
100V - 240V AC (50/60Hz)
Output
12V / 500mA
Consumption
1.5W
General Specifications
▼
Dimensions
5.5 x 16.5 x 13.75 inches / 14.0 x 41.9 x 34.9 cm (HxWxD)
Certifications
FCC Certified, RoHS, CUL/UL
Unit Weight
11.02 lb (5.0 kg)
Operating Temperature
20°C
Wireless Playback
No (Requires Bluetooth or WiFi transmitter connected via RCA connection to transmit audio wirelessly)
Fluance Speaker Size Comparison Chart

UPC
061783258279
What's Included
RT80 Turntable
Dust Cover
2x Dust Cover Hinges
Headshell with Audio Technica AT91 Cartridge
Counterweight
Aluminum Platter
Rubber Belt
45 Adapter
Felt Slip Mat
3ft RCA Cable With Ground Wire
5ft 100V - 240V (50/60Hz) AC Power Adapter
User Manual
Lifetime Customer Support
2 Year Manufacturer's Warranty
Press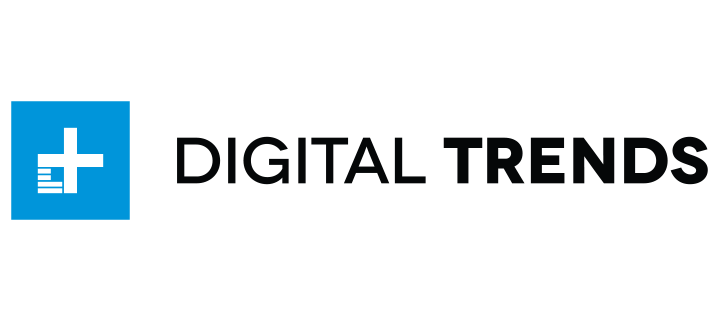 Digital Trends Review of the RT80
"If you're picking up vinyl for the first time or getting back into it, Fluance's turntables are a good starting point."
Read the Full Review

GeekDad Reviews the RT80 Classic High Fidelity Vinyl Turntable
"The Fluance RT80 is simply one of the best choices you can make in an entry-level turntable. You get a very nice looking turntable that feels solid, a good cartridge, and audio quality that beats most in its class."

Read Full Review

What's "Jay's Take" on the RT80 Turntable?
Join Jay as he walks you through the features of the RT80 turntable and puts it to the test.




Customer Reviews
Cole F.

September 23, 2021

Texas, United States

Sounds great. Wish the included RCA cord was longer but otherwise very pleased.

Cole F.

5

Loren P

July 31, 2021

Advanced Listener - 20+ Years

Oklahoma, United States

I love it. Sounds great.

Loren P

5

DENNIAS R

July 16, 2021

Intermediate Listener - 20+ Years

Ohio, United States

For the price a great turntable, all products sold by Fluance are exceptional. What do you have to lose, return if not happy with performance.

DENNIAS R

5

Michael N

July 1, 2021

Intermediate Listener - 5 Years

Ontario, Canada

This is a fabulous turntable at a great price. It is sleek looking and will modernize any living space. I have used it with the built in pre-amp and with a separate one and both have yielded excellent audio quality.

However, what I want to focus on is the customer service. Have full faith in Fluance's support. They are responsive and diligent when contacting them.

Highly recommend.

Michael N

5

Cage

June 29, 2021

This was a huuuuuge upgrade in sound quality from my other record player.

Cage

5

Andrew

June 28, 2021

For the price, I thought it would last longer than 3 years. The sound output slowly died, followed the instructions after contacting Fluance, and now I'm stuck with a $200 paperweight, with no options from Fluance for repair. Sounded great while it worked!

Andrew

1

Dave

June 27, 2021

I don't think this turntable can be beat for the price.

Dave

5

gary c

June 20, 2021

Sound quality is very good on this turntable with preamp and direct connection to my receiver phono input.

gary c

5

Brent H

May 27, 2021

Great product for the price. I was able to get it for $169.00. Straightforward set up. Tone arm is weighed and has an antiskate dial. I think this is is better than a turntable for which I paid $285.00. I highly recommend this as a starter; I'm using it as a second turntable

Brent H

5

Gerald S

May 26, 2021

Very nice player!

Gerald S

5

Nelson

May 26, 2021

The first turntable I buy. I was looking for a good and inexpensive one. I bought it with some fear, but I was surprised by the sound. It is precisely what I was looking for. Some audiophiles underestimate it but it really does deliver tremendous sound. And not to mention the design, on the internet it looks nice but in reality it is even more beautiful. I am in love with my Fluance.

Nelson

5

James N

May 24, 2021

I got one and was damage some one on a fork lift push a fork threw it and still shipped with tape over the hole it came from TN via UPS so needles to say I sent back and a week later got a replacement this one I assembled and was NOT made of wood it's hallow plastic not MDF or wood it's wait is way less then my Demon turntable and four feet are a joke if you have speaker's near buy the sound vibration goes right thew the turntable and up the tone arm getting a strong feed back so other words if this thing was a roll of toilet paper I wood not wipe may butt with it .I'm sending this back too !

James N

1

Marie R.

May 18, 2021

Novice Listener - 1 Year

Tennessee, United States

I really love my turntable. This is my first turntable, so I'm just getting into vinyl, but the quality is great, it has everything I need, and it sounds great too!

Marie R.

5

Comedy f

April 20, 2021

Great record player. You won't get a better one for the price!

Comedy f

5

Jack C

April 16, 2021

This is my second Fluance turntable. I bought the RT 82 last year and recently purchased the RT 80. Both work perfectly, silently and track just as they should. Because I have different amplifiers and speakers connected to them, it is hard to compare sound quality. If I conducted a blind test of the two, my guess is I would not hear the difference. Except for a missing cover hinge on the RT 80, both arrived with excellent condition with instructions logically written by articulate english speakers. And when I called to ask for the missing hinge, I talked with a pleasant, knowledgeable customer service women at the company in Canada.

See all reviews

Jack C

5
Resources
Manual
FAQs
Does this turntable have built in speakers?
Fluance turntables do not include built in speakers.
To use a Fluance turntable, connect it to a home theater receiver or amplifier for use with passive speakers, or connect it to a set of powered speakers such as the Ai40 Powered Bookshelf Speakers.
If your receiver or speakers do not have a specific PHONO input or integrated preamp, RT80 and RT81 both include an internal preamp for quick and easy setup.
Do I need an amplifier for this turntable?
An amplifier is only needed if you're connecting the turntable to passive speakers such as the Signature Series Bookshelf Surround Speakers.
If you're looking for an option without a separate amplifier, the Ai40 Powered Bookshelf speakers fit the bill.
With the Ai40, all you need to do is connect the included RCA cables to the speakers, turn on the internal pre-amp and you're ready to listen to the music the way it was meant to be heard.
When do I use the turntable's built in preamp?
If you're using an amplifier without a phono input, or some powered speakers such as our Ai40 model, you will need to use the preamp by sliding the switch to the "LINE" position.
Can I install a different cartridge on this turntable?
The tonearm of the RT80 and RT81 model turntables is compatible with cartridges from 3.5 grams to 6.5 grams in weight.
For full instructions on this process, see our video below:
Articles from our experts