 RT81 Elite High Fidelity Vinyl Turntable
Record Player with Audio Technica AT95E Cartridge, Belt Drive, Built-in Preamp, Solid Wood Plinth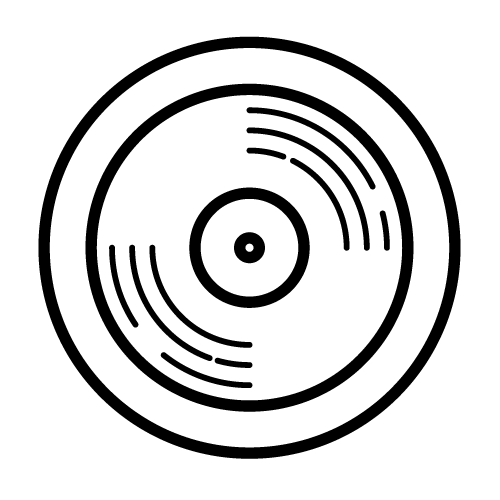 PURE ANALOG LISTENING EXPERIENCE
Premium components allow this high fidelity belt driven turntable to recreate the performance the way the artist intended

HIGH PERFORMANCE CARTRIDGE
The Audio Technica AT95E featuring a diamond elliptical tipped stylus is designed to track your record grooves with greater precision & accuracy for high definition audio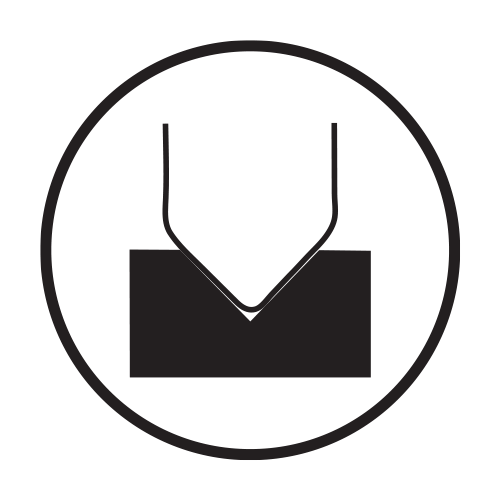 SUPERIOR RECORD TRACKING
Enjoy perfect playback using the balanced aluminum S-Type tonearm ensuring the stylus is rested deep in your record's groove, producing every audio detail indistinguishable from the original recording

SOLID WOOD PLINTH
The beautiful piano black finished cabinet is crafted from solid engineered (MDF) wood, incorporates isolation feet, an aluminum platter and a rubber slip mat which results in superior isolation from unwanted vibrations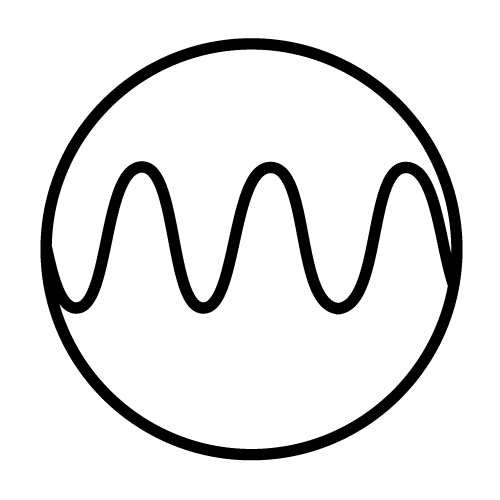 CAPTIVATING SIGNAL CLARITY
Incorporating a high quality built-in Texas Instruments preamp, ground terminal and gold plated RCA line outputs that ensures warm, true sound
Overview
UNPARALLELED VINYL MUSIC PLAYBACK
Specifications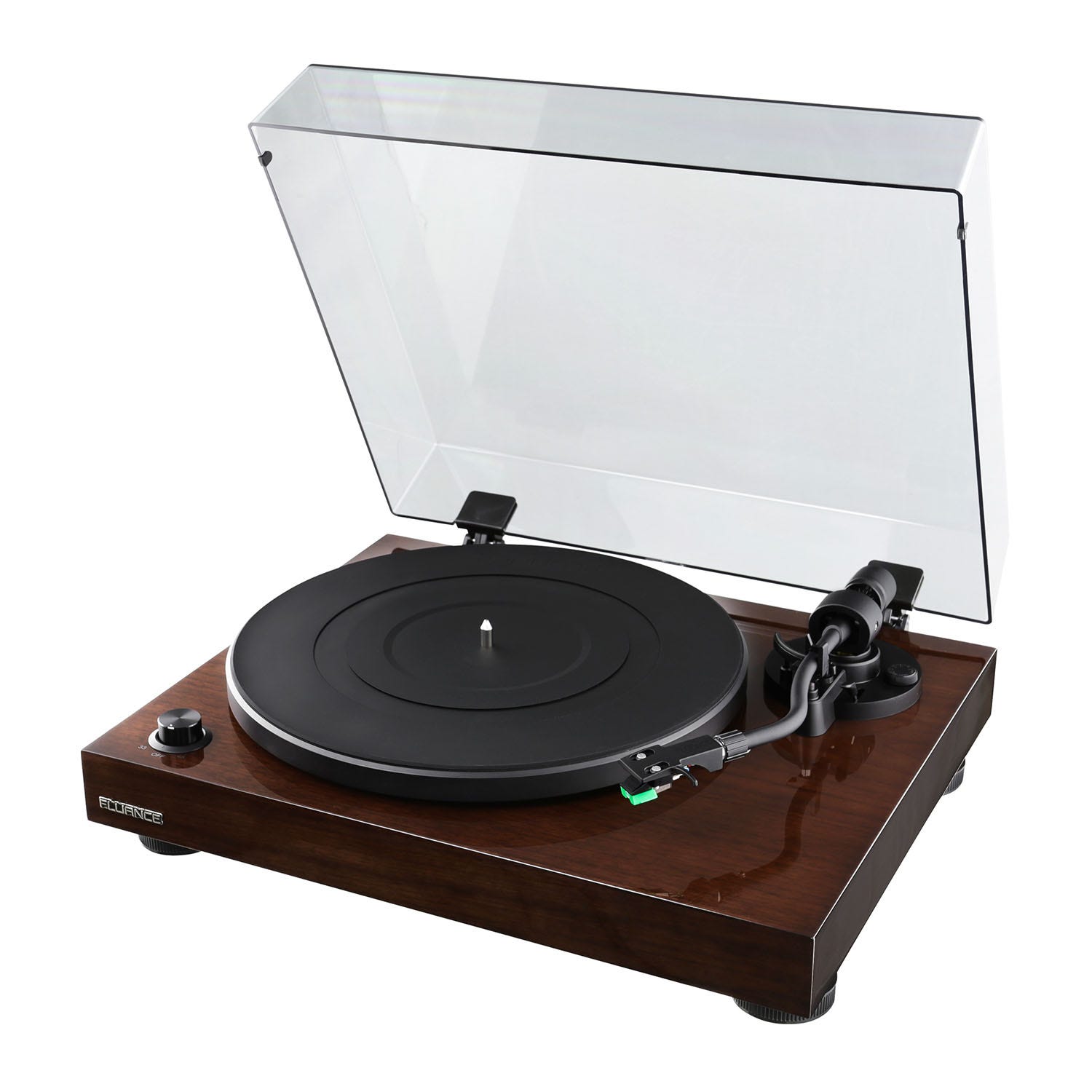 Cabinet Specifications
▼
Cabinet Material
MDF
Finish
High Gloss Walnut Real Wood Veneer
Dust Cover
Yes - Tinted
Turntable Specifications
▼
Drive System
Belt Drive
Motor
DC Motor
Motor Isolation
Three Point Rubber Isolation
Speed
33 1/3 RPM, 45 RPM (78 RPM - No)
Speed Variation
+/-1.00% - Speed Adjustment Guide
Wow and Flutter
0.2%
Signal-to-Noise Ratio (Weighted)
67dB or higher (A-weighted, 20kHz LPF)
Signal-to-Noise Ratio (Unweighted)
60dB or higher (unweighted, 20kHz LPF)
Platter
Aluminum
Diameter of Platter
12", 30cm
Weight of Platter
1.22 lbs (553 g)
Height of Platter
0.62 inches (16 mm)
Auto-Stop
Yes
Turntable Mat
Rubber
Tonearm Specifications
▼
Tonearm Type
Static Balanced, S-Type
Supported Cartridge Weight
3.5 to 6.5g
Counterweight
Yes – 3.53 oz (100 g) - Adjustable
Anti-skating Adjustment
Yes
Pivot Bearing
Yes
Cueing Lever
Yes
Tonearm Material
Aluminum
Tonearm Wire
36 AWG Litz Cable / 7 Strand
Effective Tonearm Mass
28.2 grams
Overhang
19.2mm
Effective Tonearm Length
224mm
Headshell Mount
H-4 Bayonet Mount
Tonearm Height
17mm
Cartridge Specifications
▼
Cartridge Type
Dual Moving Magnet (MM)
Cartridge Model
Audio Technica: AT95E
Replacement Stylus
ATN95E
Stylus
0.4 × 0.7mil Bonded Elliptical (Diamond)
Cantilever
Aluminum
Mount
Half inch
Frequency Response
20-20,000Hz
Channel Separation
20dB at 1kHz
Channel Balance
2.0dB or less at 1kHz
Load Impedance/Capacitance
47k Ohms/100pF
Output Voltage
2.5mV +/–3dB
Cartridge Weight
5.7g (+/- 0.5g)
Headshell Weight
10.7g
Cartridge Height
0.67 inches (17 mm)
Recommended Tracking Force
2.0g +/–0.5g
Vertical Tracking Angle
20 degrees
Rubber Belt Specifications
▼
Rubber Belt Design
Continuous loop (joint-less)
Width
4.5mm
Length
534.07mm
Thickness
0.6mm
Output Specifications
▼
Connector
RCA (Gold-plated)
Preamp
Yes, PHONO/LINE Switchable
Phono Output
2.5mV +/–3dB
Phono Bypass
Yes, all electronics bypassed when using external preamp
Line Output
140mV (–17dBV)
Ground Terminal
Yes
Power Specification
▼
Input
100V - 240V AC (50/60Hz)
Output
12V / 500mA
Consumption
1.5W
General Specifications
▼
Dimensions
5.5 x 16.5 x 13.75 inches / 14.0 x 41.9 x 34.9 cm (HxWxD)
Certifications
FCC Certified, RoHS, CUL/UL
Unit Weight
14.1 lb (6.4 kg)
Operating Temperature
20°C
Wireless Playback
No (Requires Bluetooth or WiFi transmitter connected via RCA connection to transmit audio wirelessly)
Fluance Speaker Size Comparison Chart

UPC
061783264362
What's Included
RT81 Turntable
Dust Cover
2x Dust Cover Hinges
Headshell with Audio Technica AT95E Cartridge
Counterweight
Aluminum Platter
Rubber Belt
45 Adapter
Rubber Slip Mat
3ft RCA Cable With Ground Wire
5ft 100V - 240V (50/60Hz) AC Power Adapter
User Manual
Lifetime Customer Support
2 Year Manufacturer's Warranty
Press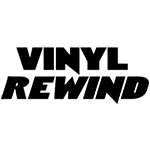 Unbox and Review the RT81 Turntable with Vinyl Rewind
It's going to carry you along for a very long time. I give this turntable four-and-a-half pompadours out of five.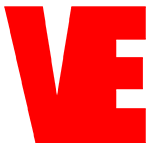 RT81 Turntable and Signature Bookshelf Speaker Review
Set up and take the RT81 Vinyl Turntable and Signature Bookshelf Speakers for a spin with Vinyl Eyezz.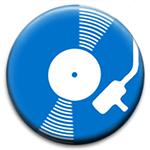 Detailed Review of the RT81 Turntable with Craig Farraway
It's a very very nice turntable...I can recommend this turntable, absolutely. It's an awesome piece of equipment, it sounds amazing. You will not be disappointed, I can almost guarantee you that.




Slash Gear Reviews the Fluance RT81 HiFi Turntable
"Playback from the RT81 was quite good, with even the deeper bass of hip-hop and some electronic music coming through smooth and clear."

Read Full Review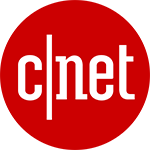 CNET Reviews the Fluance RT81 HiFi Turntable
"It feels like a $400-$500 turntable. I guess you can tell by now I'm impressed."

Read Full Review
Tech Crunch Reviews the Fluance RT81 HiFi Turntable
"The walnut finish gives the RT81 one of the best looks of any entry-level turntable I've seen. It's sturdier and heavier than some of the cheaper turntables out there from brands like Crosley and Denon."

Read Full Review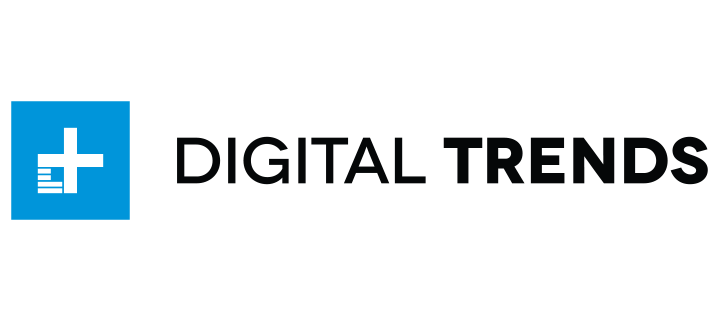 Digital Trends Review of the RT81
"Music played on the record player was deep and smooth with excellent clarity. In general, there was low distortion, sparkling treble, and strong bass across the records we listened to, from Broadway to Drake."

Read Full Review

What's the Verdict? TechRadar Reviews the RT81 Turntable
"The Fluance RT81 is the best starter turntable you can buy. Its gorgeous design and convenient features takes the headaches and stress out of setting up a turntable for the first time."

Read Full Review

Best Buy Reviews the RT81 Turntable
"I've been impressed with the Fluance RT81. Audio performance is very good, with relatively balanced sound and excellent separation."

Read Full Review
Customer Reviews
Steven g

April 7, 2021

Intermediate Listener - 6 Years

Michigan, United States

Love the player! Its quiet, and love the antiskip on it

Steven g

5

Richard D

April 3, 2021

Advanced Listener - 10 Years

Washington, United States

I just setup my RT 81 and couldn't be happier. It was fast and easy and worked completely as advertised. It sounds great, looks amazing and for the money can't be beat.

Richard D

5

Brian G

April 2, 2021

Intermediate Listener - 5 Years

Colorado, United States

This is my first turntable, so I wanted quality at a reasonable price. The RT81 nails it at this price point. I wasn't ready to dive into high end cartridges and preamps so the RT81 is perfect. The next level turntable is $50 more plus you then need a $100 or more preamp, so the RT81 is a no brainer. I love the sleek design, very classy. The setup was no problem. The packaging is first rate. The sound is great, I couldn't be happier. I waited 3 months to get this and I'm glad I did.

Brian G

5

David H

April 2, 2021

Advanced Listener - 20+ Years

South Carolina, United States

Great quality. Solid, great look and feel. Excellent value. I did a lot of research, landed on the RT81. I didn't want to pay for extras I didn't need, such as automatic functions. The preamp works well and there is no ground loop issue.

David H

5

Russell G

March 12, 2021

Intermediate Listener - 12 Years

Wisconsin, United States

Five star turntable with a few downs.
1. The labels for the tonearm weight are in grey, makes it very hard to see and set up.
2. The actual tonearm is plastic. A bit disappointing.

On to the positives, which are amazing...
1. Great stylus/needle and cartridge. You don't need to buy an extra stylus to get great sound.
2. Solid plinth/base. The base is outright heavy, it won't be budged or help with nasty vibrations.
3. The detail. From the tonearm's downward and upward automatic motion to the simplicity of the power buttons, this thing has fewer things because fewer things can go wrong with it.
4. The sound and feel. While the sound of what it gives you from clean records is amazing, there is something to be said for the overall feel of records that are pretty good in fidelity. You feel the sounds from even cheap 100 dollar powered speakers in detail.
5. The price is pretty competitive. You can buy a 100 dollar suitcase system and end up with next to nothing. Instead, you can use this table to work towards a literal 350 dollar system that sounds amazing.

Nearly Highly Recommended. I just wish they would make the labels in bright white contrast instead of grey. This is an amazing turntable with a really crisp and deep sound coming from a great mechanism.

Russell G

5

Matt C.

March 2, 2021

Intermediate Listener - 20+ Years

Wisconsin, United States

I just got back into the vinyl world after many years out. My old TT didn't survive the years of inactivity and had bought a ATLP60 to get me by. Well that was NOT enough! Did my research and found the RT81 had excellent reviews and right in the price range I wanted to spend. BESY money I ever spent. Best TT ever. Amazing looks and sound. I upgraded the stylus to the ATN95EX and it has opened up so much more sound. Not the the one that came with it was a slouch by any means, I just wanted a little more fidelity out of it and I got it. I cannot recommend this TT enough. Stop reading and get this! Now!!

Matt C.

5

Eric S

February 19, 2021

New Jersey, United States

This turntable is great! I got this as a gift for my friends 30th birthday and he loves it. Shipping was super fast too, once this model was back in stock I ordered and had it in days.

Eric S

5

Dead J

February 13, 2021

Intermediate Listener - 20+ Years

Arizona, United States

fast shipping I got exactly what i wanted, work great, thank you.

Dead J

5

Matt s

February 13, 2021

Intermediate Listener - 20+ Years

Ohio, United States

Looks great . Easy to set up. Sounds good!

Matt s

5

Roger B.

February 10, 2021

Novice Listener - 1 Year

New Jersey, United States

Amazing quality, great looks, great sound. I love the wood on it, it's really beautiful. I just wished it was fully upgradable to RT85 specs. (For example the tone arm weight required to put an Ortofon 2M Blue cartridge doesn't fit the tonearm of an RT81)

Roger B.

5

Eric, j

February 9, 2021

Intermediate Listener - 10 Years

Pennsylvania, United States

Very nice looking record player. Seems to be put together nicely. Seems sturdy. Plays well. Quick turn around on my order. Less than 5 business days I believe.

Eric, j

5

Doug L.

February 9, 2021

Advanced Listener - 20+ Years

Colorado, United States

After purchasing an Rt85 for myself, I told my brother who researched and thought it was a great choice. He has an ancient Dual turntable that no longer worked. I surprised him with an RT81 as a gift. We've spoken and he absolutely loves it. Only drawback is he regrets selling so much of his vinyl years ago for CDs. He now is spending money he didn't plan for new replacement albums.

Doug L.

5

Neal D

February 9, 2021

California, United States

Great turntable! Easy to hookup and fantastic sound. Highly recommend.

Neal D

5

Joshua L

February 7, 2021

Advanced Listener - 5 Years

Ohio, United States

Impeccable all around! After ample research and deliberation, I decided on this RT81 turntable. From the packaging down to the sleek design, I love it all! The experience that I have playing my vinyl on this turntable is awesome! Great job Fluance!

Joshua L

5

Manny H

February 6, 2021

Novice Listener - 1 Year

Texas, United States

Looks beautiful in my setup and sounds great with new and old records alike. I like that I can upgrade the cartridge in the future and bypass the internal amp if needed.

See all reviews

Manny H

5
Resources
Manual
FAQs
Does this turntable have built in speakers?
Fluance turntables do not include built in speakers.
To use a Fluance turntable, connect it to a home theater receiver or amplifier for use with passive speakers, or connect it to a set of powered speakers such as the Ai40 Powered Bookshelf Speakers.
If your receiver or speakers do not have a specific PHONO input or integrated preamp, RT80 and RT81 both include an internal preamp for quick and easy setup.
Do I need an amplifier for this turntable?
An amplifier is only needed if you're connecting the turntable to passive speakers such as the Signature Series Bookshelf Surround Speakers.
If you're looking for an option without a separate amplifier, the Ai40 Powered Bookshelf speakers fit the bill.
With the Ai40, all you need to do is connect the included RCA cables to the speakers, turn on the internal pre-amp and you're ready to listen to the music the way it was meant to be heard.
When do I use the turntable's built in preamp?
If you're using an amplifier without a phono input, or some powered speakers such as our Ai40 model, you will need to use the preamp by sliding the switch to the "LINE" position.
Can I install a different cartridge on this turntable?
The tonearm of the RT80 and RT81 model turntables is compatible with cartridges from 3.5 grams to 6.5 grams in weight.
For full instructions on this process, see our video below:
Articles from our experts