 RT83 Reference High Fidelity Vinyl Turntable
Record Player with Ortofon 2M Red Cartridge, Speed Control Motor, Solid Wood Plinth, Vibration Isolation Feet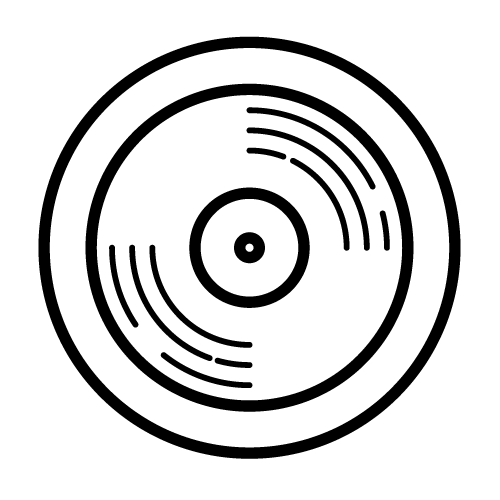 PURE ANALOG PERFORMANCE
The definitive vinyl record listening experience for beautifully warm and natural music, transporting you into the center of the performance

EXCEPTIONAL MUSICAL ACCURACY
Immerse yourself in the open, dynamic and warm sound of the Ortofon 2M Red elliptical cartridge delivering improved linearity, higher channel separation and reduced distortion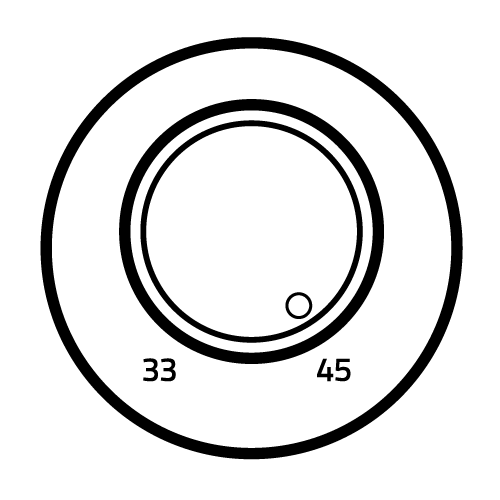 SPEED CONTROL FOR PRECISION PLAYBACK
The isolated motor prevents unwanted vibrations and noise while the speed control mechanism ensures consistent platter velocity (0.07% Wow/Flutter)

SOLID WOOD PLINTH
Revel in the gorgeous solid wood cabinet with a highly precise metal platter and adjustable resonance damping feet, ensuring superior isolation from unwanted micro-vibrations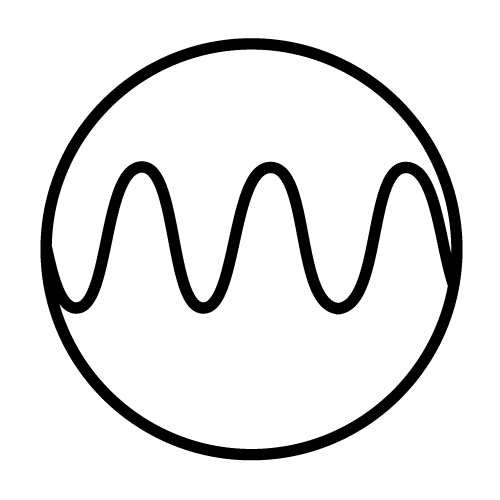 SPECTACULAR SIGNAL CLARITY
Caress your records with the balanced S-shaped tonearm for accurate tracking of the record groove and no electronics in the signal path for a cleaner, exceptionally detailed sound (Note: phono preamp not included)
Overview
unparalleled vinyl music playback
Specifications Cabinet Specifications
▼
Cabinet Material
MDF
Finish
High Gloss Walnut Real Wood Veneer
Dust Cover
Yes - Tinted
Turntable Specifications
▼
Drive System
Belt Drive
Motor
DC Motor with Servo Controller Analyzes motor speed 500 times/sec
Motor Isolation
Under-mounted 7-point silicone isolation with decoupling isolation ring
Speed
33 1/3 RPM, 45 RPM
Speed Variation
0.13%
Wow and Flutter
0.07%
Signal-to-Noise Ratio (Weighted)
76 dB
Signal-to-Noise Ratio (Unweighted)
65 dB
Platter
Aluminum
Diameter of Platter
12 inches (30 cm)
Weight of Platter
1.22 lbs (553 g)
Height of Platter
0.62 inches (16 mm)
Auto-Stop
Yes
Turntable Mat
Rubber
Tonearm Specifications
▼
Tonearm Type
Static Balanced, S-Type
Supported Cartridge Weight
0.18 – 0.25 oz (5.0 – 7.5 g)
Counterweight
Yes – 3.60 oz (102 g) - Adjustable
Anti-skating Adjustment
Yes – Adjustable
Pivot Bearing
Yes
Cueing Lever
Yes
Tonearm Material
Aluminum
Tonearm Wire
36 AWG Litz Cable / 7 Strand
Effective Tonearm Mass
0.97 oz (27.5 g)
Overhang
0.76 inches (19.2 mm)
Effective Tonearm Length
8.82 inches (224 mm)
Headshell Mount
H-4 Bayonet Mount
Cartridge Specifications
▼
Cartridge Type
Moving Magnet (MM)
Cartridge Model
Ortofon: 2M Red
Replacement Stylus
Stylus 2M Red
Stylus
0.3 x 0.7 mil
Cantilever
Aluminum
Mount
Half-inch
Frequency Response
20 - 20,000 Hz (+3/-1 dB)
Frequency Range
20 - 22,000 Hz (-3 dB)
Channel Separation
22 dB at 1 kHz
Channel Balance
< 1.5 dB @ 1 kHz
Load Impedance/Capacitance
47k Ohms/150 - 300 pF
Output Voltage
5.5 mV
Cartridge Weight
0.25 oz (7.2g)
Headshell Weight
0.35 oz (9 g)
Cartridge Height
0.71 inches (18 mm)
Recommended Tracking Force
0.06 - 0.07 oz (1.6 - 2.0 g)
Vertical Tracking Angle
20°
Rubber Belt Specifications
▼
Rubber Belt Design
Continuous loop (joint-less)
Width
0.17 inches (4.5 mm)
Length
36.02 inches (915 mm)
Thickness
0.02 inches (0.6 mm)
Output Specifications
▼
Connector
RCA (Gold-plated)
Preamp
No - Separate Phono Preamp Required
Phono Output
5.5 mV
Ground Terminal
Yes
Power Specification
▼
Input
100 – 240 V AC (50/60 Hz)
Output
12 V / 500 mA
Consumption
1.5 W
General Specifications
▼
Dimensions
5.5 x 16.5 x 13.75 inches / 14.0 x 41.9 x 34.9 cm (HxWxD)
Unit Weight
14.99 lb (6.8 kg)
Operating Temperature
41°F to 95°F (5°C to 35°C)
Wireless Playback
No (Requires Bluetooth or WiFi transmitter connected via RCA connection to transmit audio wirelessly)
Fluance Speaker Size Comparison Chart

UPC
871363024978
What's Included

RT83 Reference Turntable Line Out

Click to Expand



RT83W Turntable
Dust Cover + Hinges
Bubble Level
Headshell with Ortofon 2M Red Cartridge
Counterweight
Metal Platter with Belt
Rubber Platter Mat
5ft 100 - 240 V (50/60Hz) AC Power Adapter
3ft 90pF RCA Cable
3ft Ground Wire
45 Adaptor
Motor Pulley Cap
User Manual
Lifetime Customer Support
2 Year Manufacturer's Direct Warranty
Press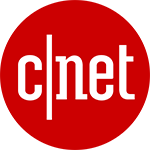 Ty Pendlebury of CNET Reviews the RT82
The Fluance RT82 "is the best overall turntable under $300... offers everything you could want"

Read Full Review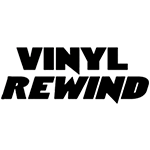 Vinyl Rewind Reviews the RT85
"I give this my highest rating of 5 pompadours out of 5"





Joe N Tell Reviews the RT82
Follow along as Joe Mariano unboxes and sets up his new RT82


Customer Reviews
Ronald G.

September 28, 2020

Advanced Listener - 20+ Years

Washington, United States

Replaced an old turntable with this beautiful RT83 and couldn't be happier. Sound is more defined and it brings out the best in my old vinyl records. Thanks

Ronald G.

5

Hung L

September 15, 2020

Intermediate Listener - 10 Years

Georgia, United States

I purchased the RT83 after considering the different Fluance models as well as other brands. I first considered the RT82 based on the list of features: great sounds, no built in pre-amp, ease of set up, ease of upgrade. I then decided that the Ortofon 2M Red was worth the immediate upgrade, so I sprang for the RT83. The set up went smoothly as expected, and the sound quality is top notch. I expect to upgrade to the acrylic platter down the line, but for now the RT83 works wonderfully right out of the box.

Hung L

5

Gordon M.

September 14, 2020

Advanced Listener - 20+ Years

New Brunswick, Canada

I did a lot of research in my quest to find a new turntable, and I finally chose the RT83. I honestly could not be more pleased with my purchase. The build quality is impressive, the sound is amazing and it looks fantastic. Thank you Fluance for providing me with another high quality product that I plan to enjoy for years to come.

Gordon M.

5

Jeremy A

September 11, 2020

Intermediate Listener - 3 Years

North Carolina, United States

I've quickly become a big fan of Fluance products. The quality of the RT83 table rivals those of $400-500 tables I've seen elsewhere. It looks and sounds absolutely beautiful, and I've already received multiple compliments from friends who are talking about purchasing this table for themselves.

Jeremy A

5

Will G

September 11, 2020

Advanced Listener - 20+ Years

Connecticut, United States

As an old audio lover, I have had a number of tables back in the 70's and 80's but not had a table since. Did a lot of research before deciding on this model and I am blown away by the quality and value.

Will G

5

Jeff T

September 9, 2020

Novice Listener - 1 Year

Ontario, Canada

I started my turntable journey about six weeks ago. I started with a very popular introductory model and was not very impressed with it for many reasons including skipping and lack of adjustments.
I returned it for a more advanced model of the same brand and was initially impressed with it's performance, but for the price I wasn't impressed with the build quality and attention to detail on it.
I found out about Fluance and realized for about the same price I could have a much nicer piece of equipment! A real work of art. A center piece in my audio experience.
I chose the RT83 as the best point of entry in the reference turntable lineup. It had a nice stylus/cartridge in the Ortofon Red and still fit within my budget!
I was very impressed with how fast it shipped out and the level of attention of the packaging it arrived in, the white gloves were a nice touch!
I am blown away on just how good this turntable sounds! Maybe it's the real wood plinth or the needle? either way it's very impressive for the money! Highly recommend Fluance to anyone looking for a new turntable!


Jeff T

5

Brian P

September 3, 2020

Advanced Listener - 20+ Years

Washington, United States

Superior quality, superb sound

Brian P

5

Freddy D.

September 1, 2020

Audiophile - 20+ Years

Illinois, United States

This unit has everything you want, speed is right on the money and the cartridge supplied is awesome. And if the great sound wasn't enough, it's a very handsome looking turntable. The walnut plinth matches the rest of my gear nicely. Don't fall for those other guys, after weighing all the options, and doing extensive research - there is no question, Fluance rules!

Freddy D.

5

Bill N

September 1, 2020

Advanced Listener - 20+ Years

Oregon, United States

What a great turntable. I bought the RT 83 to replace a broken Technics SL-BD22 which was a real workhorse of a turntable.
I'm almost embarrassed to say that I am happy the the Technics broke, because I would have never known what I was missing. The sound quality and workmanship of the RT83 are excellent. Actually I was a bit skeptical about all the great reviews on your website but I am now a believer. I'm playing all my old records and having the same experience that I had 50 years ago when they were new.

Bill N

5

Thomas, Lytle P

August 30, 2020

Audiophile - 20+ Years

Oregon, United States

I replaced my vintage turntable with the RT-83 after long consideration. I prefer vintage equipment but got tired of the issues that come along with it. So after looking at this table for over a year I decided to take the plunge and Boy am I glad I did!! I went for the walnut cuz it looks like vintage and matches the look of my old one, Except is the RT Is much prettier! I've had mine for about 3 weeks and I've played almost all my records on it so far. The RT sounds Amazing!! Astonishing! It handles All genres of music Perfectly! I use an acrylic platter and record weight as well. I'm sure it sounds fine without these but it only makes the bass tighter and reduces vibration on old records. The Ortifon Red cart, is absolutely fantastic! I was concerned it would amplify the imperfections of my old records but NO! It makes them sound better! I originally thought that no auto return would be an issue but I actually Love this feature! It just stops after about 30 seconds and stays put. My old one would Rip the needle off the record on my 180 gram records, so the auto return feature was hurting my records on the old table. So I don't have to worry about that anymore. I am having So much fun throwing on my collection record after record and hearing them sounding better than Ever! Keeping it simple, the RT-83 is such a solid well built turntable! I'm in love!

Thomas, Lytle P

5

Francis

August 26, 2020

Advanced Listener - 20+ Years

Quebec, Canada

I was looking for a new turntable for a while. I decided I should give the Fluance a try and I'm really happy about how good it is. I thought I would change the cartridge as I has a Ortofon Red on another table and did not like it that much. To my suprise, the pairing of the Red with the Fluance table is absolutly great, so I'm not thinking about changing it anymore. Maybe I will upgrade for the Blue one day.

Francis

4

Jean-Pierre S

August 24, 2020

Intermediate Listener - 20+ Years

Ontario, Canada

After years of delaying only to be followed by two weeks of staring at my boxed Fluance, I finally resolved the logistical challenges and set out to unbox and turn on the turntable. It is paired to a Sony STR-DH190 which won me over because of the phono input, the price and the reviews.

I chose Fluance because it is gorgeous, it's nothing but positive reviews, the price and it's Canadian.

Delivery was super rapid after a late evening online order.

Setting it up had me nervously watching videos and I experienced a bit of a challenge balancing the tonearm. This was resolved once I set the tracking to zero as recommended in a user manual tip.

It is wonderful to sit back and listen to my long-forgotten vinyl!

Jean-Pierre S

5

Pietro

August 21, 2020

Quebec, Canada

Better than my Rega Planar 2

Pietro

5

Shawn C

August 11, 2020

Advanced Listener - 20+ Years

North Carolina, United States

I am absolutely in love with my RT83 turntable. It has all of the beauty of the older turntables and the features of a turntable 2 or 3 times the price. It is as beautiful as it is warm, crisp, and genuine in sound and sonics.

Shawn C

5

Brian T

August 11, 2020

Advanced Listener - 20+ Years

Ontario, Canada

Upgrade from Sony Direct Drive due to not much choices in P-mount cartridges.

Set up is straight forward, but I use a digital stylus scale to set the tracking weight accurately.

Noticed the rotation is not consistent. I recorded the same album twice with Audacity, and the duration can differ up to 2 seconds for each side. However it is not noticeable aurally. Using an RPM app shows the wow-flutter up to 0.4% (!). Recording with Sony direct-drive (with Quartz lock) do not have this speed drift problem.

The output level of 2M red is also a bit high compared with my old Grado Black. It drives my Hagerman Bugle-2 phono preamp to clipping at 40dB gain. Have to re-configure via resistor change to 38dB gain.

This higher level output may be why many people find the turntable/cartridge dynamic sounding. It is also a bit on the bright side and sounded dry with classical music. Surface noise is also quite high at around -50dB, worse than Grado cartridge. Quite noticeable with headphone at louder volume. But you have to put your ear near to speaker to hear it.

That's probably the reason Fluance PA10 preamp is set at 38dB gain. However 2M red may have problem with other preamps in the similar price range such as Pro-ject phono box MM (40dB).

Overall, it is value for money and good for listening to rock genre music with deep bass via speaker.


See all reviews

Brian T

4
Resources
Manual
FAQs
Do I need an amplifier for this turntable?▼
An amplifier is only needed if you're connecting the turntable to passive speakers such as the Signature Series Bookshelf Surround Speakers.
If you're looking for an option without a separate amplifier, the Ai40 Powered Bookshelf speakers fit the bill.
With the Ai40, all you need to do is connect the included RCA cables to your preamp, then to the speakers and you're ready to listen to the music the way it was meant to be heard.


Do I need a Preamp?▼

If you intend to use your Reference series turntable with powered bookshelf speakers such as our Ai40 model, a preamp will be required.
The preamp will boost the signal to line level (similar to a headphone jack) so you can play it on speakers with RCA or AUX inputs.

If you have a home theater or stereo receiver/amplifier, you will need a preamp if the amplifier does not have a PHONO input. If you have a PHONO input, you may have a preamp already built in. Be sure to refer to the manufacturer's specifications or manual for confirmation!


Why does this model not include a preamp?▼

This design choice was made with a number of factors in mind. The main reason was to separate electronics from the turntable's signal path to maintain the purity of the analog signal. Many listeners also like to customize their listening experience and choose specific components such as preamps based on unique sonic qualities. Using separate components also allows for optimization of cartridge and phono stage compatibility. If you upgrade your cartridge in the future, you can pair with an optimal phono preamp to maximize performance and achieve the sound profile you desire. !


What does a servo motor do?▼
We want our users to experience music the way it was meant to be heard and have pulled out all the stops for the new Reference series.
These new turntables include a servo belt drive motor.

What does this mean for you?

This means that you have a sensor checking and adjusting the speed of the motor up to 500 times a second to make sure the speed of your turntable is consistent with no manual adjustments, bringing wow and flutter under 0.7%!


What are the benefits of the Reference series turntables?▼
What's new!

What does it mean?

The motor is located away from the platter

Allows the use of an acrylic platter, reduced rumble at the stylus.

90pF RCA cables

Upgraded RCA cables with higher capacitance to protect and maintain the purest signal path.

No internal preamp

Provides a clean signal, with no electronics in the path for increased audio quality.

Spring loaded adjustable feet with built-in isolation

Allows the turntable to be leveled on any surface, bubble level included.
Spike-shaped feet prevent outside vibrations from affecting audio quality.

Servo controlled motor

Improves speed consistency and reduces wow and flutter by checking the speed up to 500 times per second!

Ortofon Stylus

All Reference turntables are compatible with Ortofon OM10, Blue and Red Cartridges.

112g Counterweight

Heavier counterweight to accommodate the Ortofon stylus.
More diverse upgrade options.

Compatible with an acrylic platter (included with /RT85)

Heavier, denser material reduces resonance and improves speed consistency, not to mention great looks!

Customizable

All Reference turntable components are compatible with each other giving you a clear upgrade path!
Which cartridges can I use on my turntable?▼

Reference turntables are compatible and shipped with with moving magnet cartridges such as the Ortofon OM10, 2M Red and 2M Blue, giving you the ability to customize your system for top tier performance.
Cartridges must be between 3.5 to 7.5 grams to be balanced correctly.


Can I buy the turntable without a cartridge?▼

All Fluance Reference turntables are sold with an Orotfon cartridge included.

We do know that our users love to customize their decks and there are many options out there, so we designed our Reference series to have extensive upgrade potential! The Reference tables can easily accept other Ortofon cartridges such as the often requested 2M Bronze and Black!


Articles from our experts