Overview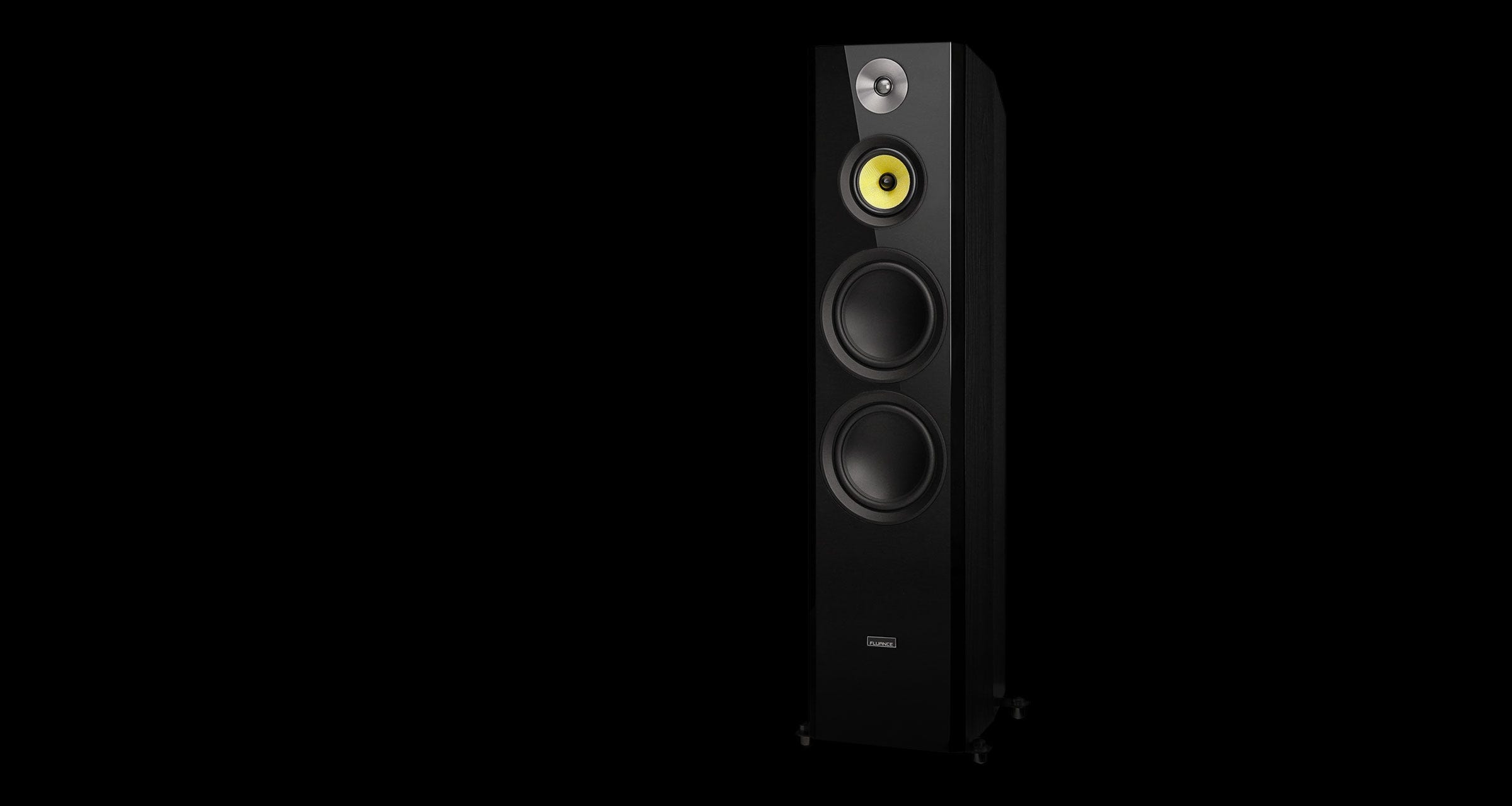 Premium Features
Perfectly timbre matched 5 speaker system including tower speakers, surround sound speakers and a center channel all designed to encapsulate you with every sound effect the way the producer intended
Mastering precision and sonic accuracy, the Signature Series uses only premium components that ensure high fidelity sound transporting the concert into your living room
Powerful 8" woofers provide optimal linear movement resulting in a low frequency bass performance that is clean, deep and controlled
Ultra high-end Neodymium tweeters produce high frequencies with captivating clarity
Unique midrange pointed dome allows sound waves to travel directly from the center of the woven glass fiber cone for an enhanced soundstage so every song is indistinguishable from the original recording
Acoustically inert, the cabinets are precision crafted with engineered MDF wood to create a warm, distortion-free sound
A solid 1.4" thick front baffle bears chamfered edges to significantly decrease sound diffraction
Signature Series Hi-Fi 5.1 Home Theater Speaker System
The Signature Series 5.1 Surround Sound System is designed to encapsulate you with every sound the way the artist intended. This complete home theater system includes floorstanding tower speakers delivering full range sound, a center channel speaker to accentuate crisp vocals, biopolar speakers for enveloping 3-dimensional sound, and a powerful 12" subwoofer to reproduce ultra low frequencies for an immersive cinematic and music experience that is not just heard, but felt throughout your entire body.

Focus on Sound Excellence
The Signature Series is a powerhouse in home audio. From the powerful woofers, to the ultra-high end tweeters, to the premium midrange drivers, this speaker system is the result of years of meticulous engineering. With a focus on sound excellence, every detail has been measured, tested, and perfected to recreate even the finest audio details with crystal clear accuracy.

Woofers that Reproduce Concert Inspired Bass
The Signature Series speakers take theater quality sound to the next level. Powerful dual 8" woofers ensure the low frequencies are met in every demand. From the lowest, deepest bass beats to the wildest explosions, you will experience every rumble. Lows kick in at 35Hz and hold their own throughout. The long throw woofers' massive bass extension produce deep, clear, undistorted bass performances that will leave you breathless.

Midrange that Accentuates the Vocals
The Signature Series midrange drivers are woven with light weight yet rigid glass fiber for optimal linear movement to handle even the highest volume levels and still ensure sonic precision and clarity. The unique pointed dome allows sound waves to travel directly from the center of the cone for an enhanced soundstage. This guarantees every movie is heard the way the sound producers intended.

Tweeters Heighten Every Fine Detail
The Signature Series ultra-high end Neodymium tweeters produce high frequencies with captivating clarity and spacious imaging. A true three dimensional soundstage is achieved by using the same tweeter in all five speakers resulting in an equivalent tone from every direction. Controlled, smooth and never too aggressive, these tweeters will deliver the movie's finest details.

Serious Cabinet Engineering
When developing the Signature Series cabinets, Fluance set out to create something that would not compromise on sound quality. Not just for looks, acoustically inert, the cabinets are precision crafted with engineered MDF wood to create a warm, distortion-free sound. The tapered cabinet design reduces standing waves eliminating unwanted cabinet resonance. The tower speakers' cabinet is composed of separate internal enclosures keeping sound waves isolated to eliminate any acoustic interference. Solid front baffles bear chamfered edges to significantly decrease sound diffraction. Outriggers with sound-isolation floor spikes not only create a commanding stance, but functionally eliminate floor reverberation and distortion. The polished piano black and rich woodgrain finish adds elegance to the power that is Fluance. Every fine detail has been engineered for one purpose, superb audio reproduction.

OUTRIGGER SPEAKER STABILIZERS
Outriggers with sound-isolation floor spikes not only create a commanding stance, but functionally eliminate floor reverberation and distortion.
Customer Reviews
ed

January 2, 2022

Intermediate Listener - 20+ Years

British Columbia, Canada

they look great nice finish on all speakers the tower speakers are very impressive in sound and size center channel really improves the sound and i think the bipolar speakers are fantastic sub is fine also

ed

5
Articles from our experts