Overview

PREMIUM FEATURES
Bring the concert hall into your home with high fidelity sound perfected by your favorite artist and performed flawlessly by the Fi70

Powerful integrated amplifier and six speaker configuration including dual 8" subwoofers reignites the loudness of your favorite songs with full, rich audio unlike anything you've ever heard before

Exquisitely commanding cabinet design is hand crafted with engineered wood, separate enclosures and a thick front baffle to perfect the reproduction of your favorite music

Wirelessly stream music instantly from Spotify, Pandora, iTunes or your own music library for room filling, concert-like sound; AptX enhanced Bluetooth audio technology ensures powerful and well defined sound

Feature rich extras include AM/FM radio, adjustable EQ, touch controls, audio input, digital optical input, LED display, alarm clock, and USB port for charging your devices

Welcome to an evolution, a revolution and the next big innovation in home audio. The Fluance Fi70 Wireless High Fidelity Music System is more than just a speaker - it is a musical Phenom designed for one reason, true audio enjoyment. From the widely accomplished frequency range, to the head turning esoteric design, the Fi70 is the ultimate music system. It is large, it is loud, and the Fi70 will replace a complete home stereo system for concert rivaling performances.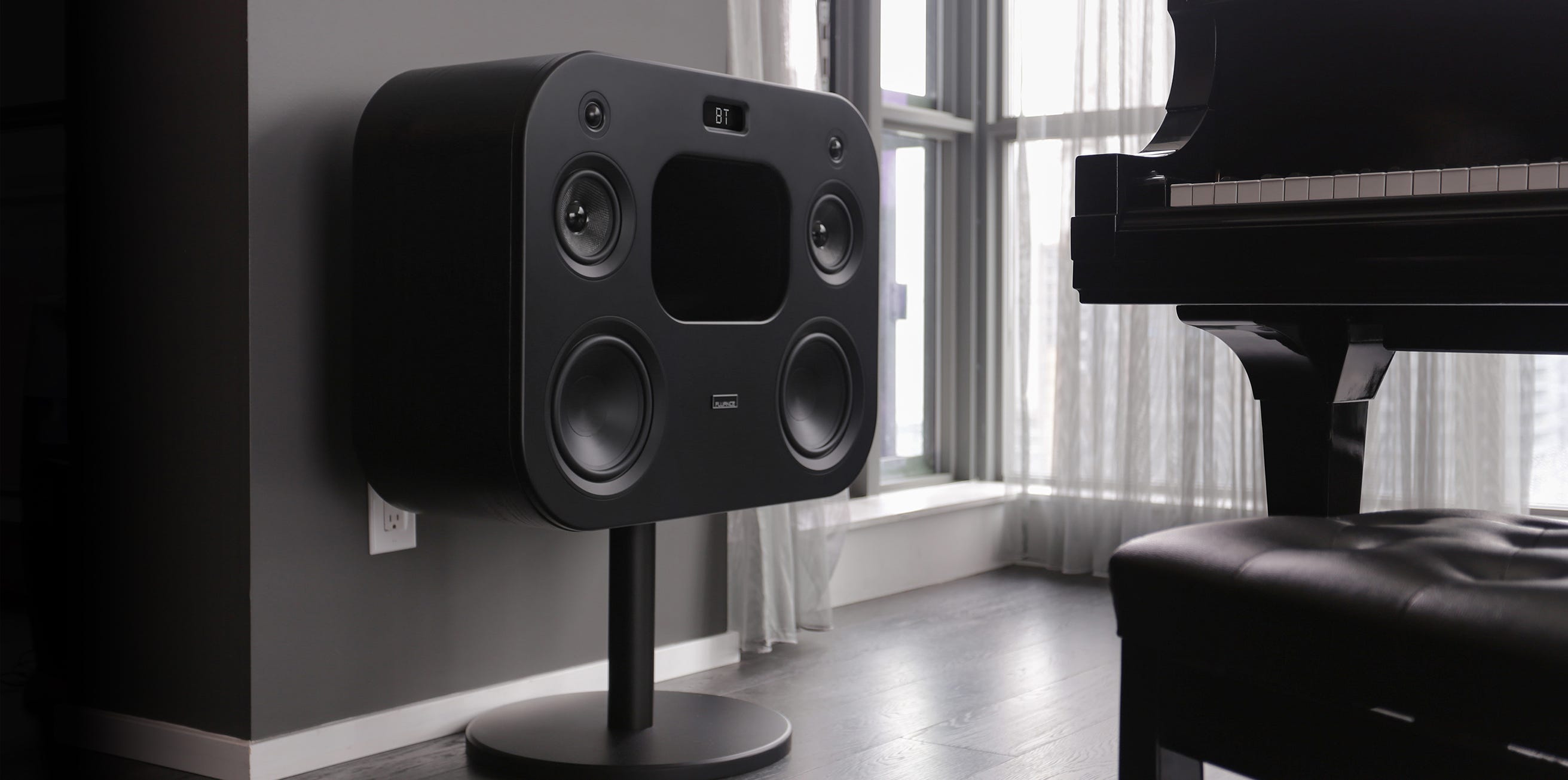 Audio Excellence
Dedicated from day one to create the best audio products in the industry, the Fi70 was engineered to recreate the tracks you love with harmonious perfection. From the elegance of a jazz performance to the raw power of a live rock concert, the Fi70 has created a new expectation in audio. From Spotify, Pandora, iTunes, or Google Chromecast Audio, to your favorite playlists, streaming music wirelessly has never been more enjoyable.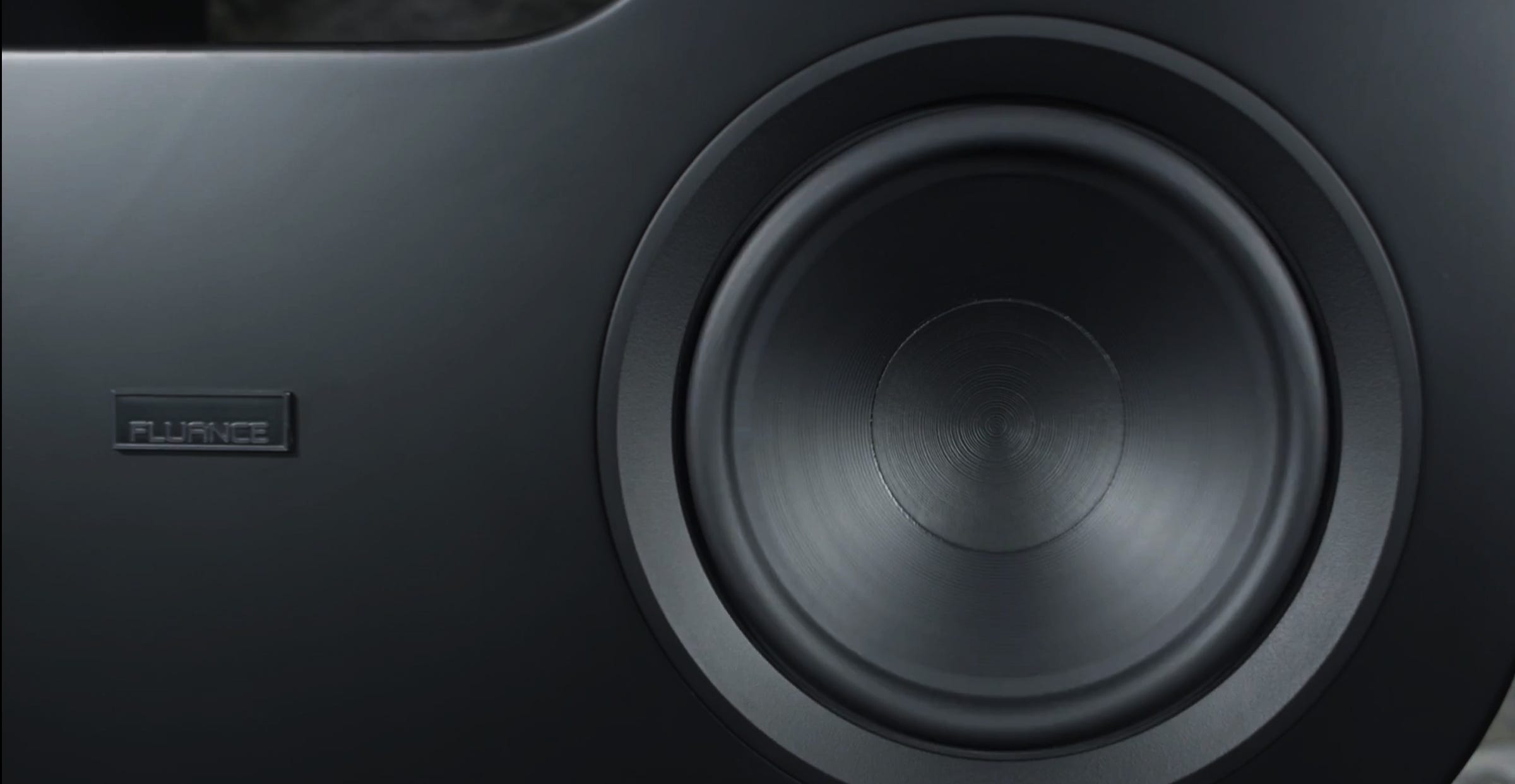 Breathtaking Lows Taken to New Depths
Dual 8" subwoofers ensure the Fi70 can push the limits on all your bass driven tracks. You will experience every low frequency. Kick drums that are so impactful you feel them in your chest, distinctly drawing upon memories of being front row at your favorite rock concert.

Hear Every Note Perfectly in Your Auditory Cortex
The Fi70 incorporates dual high performance Neodymium tweeters and 5" glass fibre woven midrange drivers to accomplish the cleanest most accurate sound. Theses lightweight yet rigid drivers react quicker recreating the vocals of every song as if the singer was performing in your home. The tweeters ensure the most brilliant detail with captivating clarity.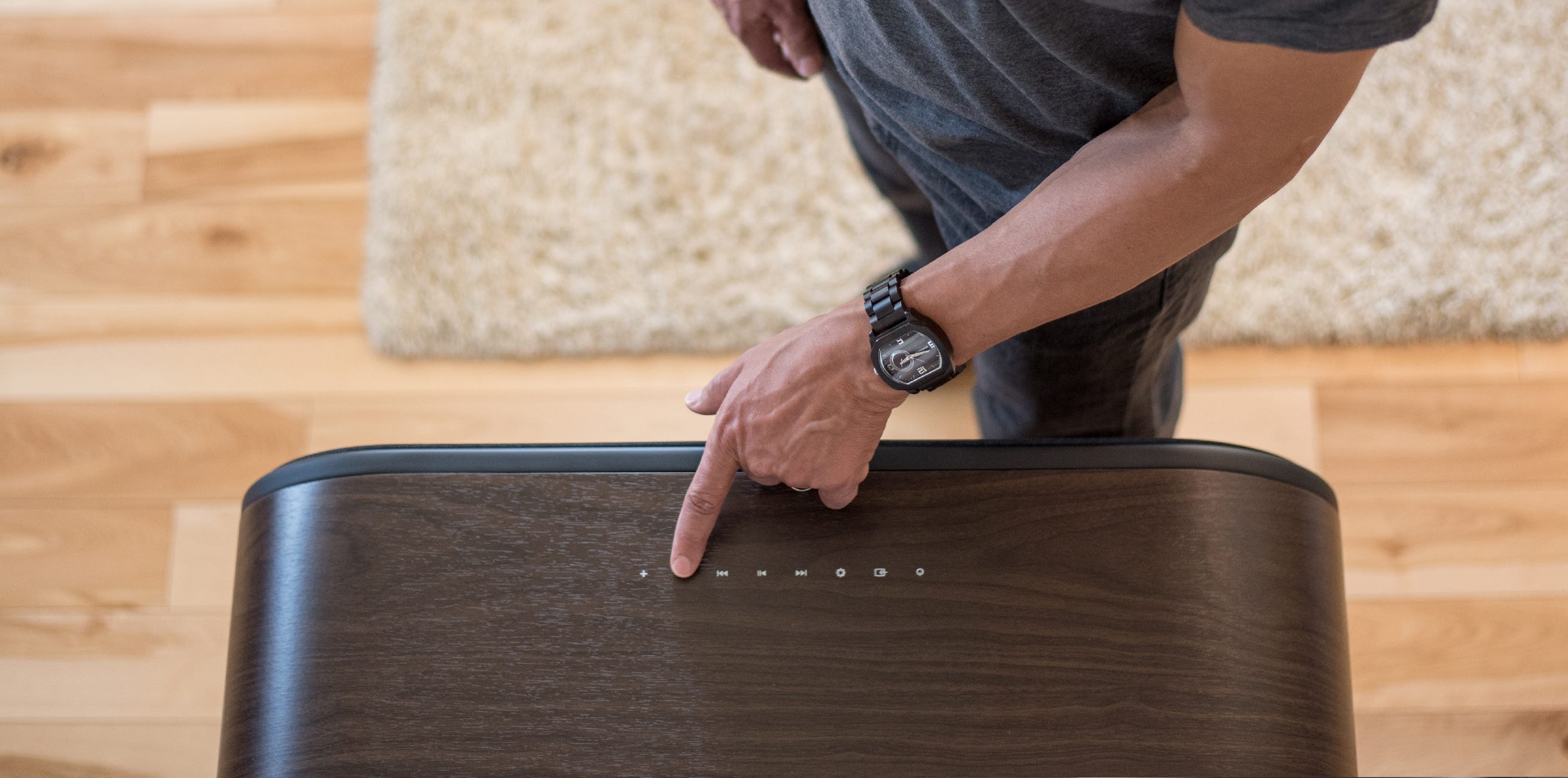 A Tour de Force in Hand Crafted Design
The Fi70 was engineered to accomplish immaculate audio while also acting as a piece of contemporary art. The Fi70 undergoes the same meticulous craftsmanship as all Fluance home theater speakers. The cabinet is beautifully hand-made with engineered wood.
Specifications Speaker Configuration
3 Way 6 Driver Wireless Music System with Integrated Amplifier
Bluetooth
Yes; aptX codec
Input
3.5mm Auxiliary Audio Input; 2.1 A USB Charging Input, Optical (Digital Toslink), FM/AM Radio Tuner Antennas
Tweeter
Dual 1 Inch Silk Soft Dome Neodymium Ferrofluid Cooled
Midrange
Dual 5 inch Woven Glass Fiber Composite Drivers with Butyl Rubber Surrounds
Woofer
Dual 8 inch Polymer Treated High Excursion with Butyl Rubber Surrounds
Amplifier Power
280 Watts Continuous Average Output (2x 140 watts)
Frequency Response
30Hz - 20KHz
Crossover Frequency
150Hz / 2500Hz Phase Coherent – PCB Mounted Circuitry
Power
120V, 60 Hz
Enclosure
Tuned Rear Port Bass Reflex Design
Dimensions
29.5 x 11 x 23.2 inch (without stand) 29.5 x 11 x 36 inch (with stand)
Speaker Weight
81 lbs
DOLBY ATMOS
N/A
Frequency Response Graph

Click to Expand

UPC
061783264041
What's Included

High Performance Wireless Music System
Low Profile Stand with Mounting Hardware
Remote Control
3ft 3.5mm Auxiliary Cable
AM/FM Radio Antennas
Quick Start Guide
2 Year Parts and Labor Warranty
Lifetime Customer Support
Pro Reviews
TechCrunch Reviews the Fluance Fi70 Wireless High Fidelity Music System
"For folks who want a statement piece in the living room that delivers all-in-one incredible sound at an affordable price, the Fi70 was built specifically for them, and they should head to Fluance and order one (as well as a handcart)."
Read the Full Review
Customer Reviews
Birwe

July 13, 2017

Allen, Tx

this is the best Bluetooth speaker sounding i ever heard the design is an eye catcher i will definitely recommend the fi70 to anyone who want to experience a true audio sound

Jeff

June 22, 2017

Ontario

Sound quality is mediocre at best. Everytime you power it down it loses its settings (bass and treble). My bluetooth is faulty and cuts out. Now to return it I have to pay the shipping to get a repaired speaker back. There are much better speakers out there for the money. I would not purchase another Fluance product.

Tim Burcham

August 24, 2016

Jonesboro, AR

Absolutely Love my Fi70!

Chris

April 8, 2016

I bought this speaker on Amazon in used (Like New) condition and it came very well packaged and in excellent condition. Was very heavy but was relatively simple to assemble and setup. This speaker has a very large amount of features and has incredible value. No other single unit speaker system can compare even at higher prices. 10/10 would recommend!

Kinst

February 19, 2016

Setup & Initial Impressions:
The speaker was well-protected and double-boxed upon arrival. There is a warning on the box that one should retain it for warranty purposes. Assembly instructions (picture drawings) were simple and straightforward. The single speaker (though it basically contains 2 merged speakers into one single / unique design) is much heavier and larger than I expected, as based on Fluance's web pictures. The mesh cover is magnetically attached to the speaker face and the overall build quality is very pleasing to the eye. Once assembled, the pedestal stand is very simple and elegant. Assembly required the use of four very skinny (questionable) bolts that are used to attach the end of the round base < tube > square bottom speaker-plate. Once assembled, the base is rock-solid for the amount of weight that it is supporting.

BT Connection and Remote Control:
There were no issues with my bluetooth connection (iPhone5), even at 15-20 feet away (as my prior BT would cut-out at around 10-15 feet). My daughter's Samsung S6 found the device even quicker than my iPhone. A minor disappointment is that the quality of the remote control, as it does not mirror that of the speaker. It requires a direct-point and control at the speaker. It is made out of very light plastic with black brushed metal-like surface. A black aluminum remote that had a similar design to that of the speaker would have been a classy touch.

Sound Quality (The Most Important Part):
For a $500 BT speaker, the bass was unexpected and impressive, coming form the two set of woofers. The mid-range speakers and tweeters are all positioned on each side of the donut design (circa 1960's). With all audio settings set to default (including the phone EQ set to "none"), the "highs" seem a little metallic, though this may be due to the quality of my ripped music + streaming over bluetooth. It would have been nice if Fluance offered more tuning options than just bass and treble control (i.e. addition of mid-range). However, when the speaker settings are adjusted in addition to my phone's equalizer, I could fine tune the sound (especially the high-end) exactly to my liking.

Overall, I am very-very pleased with my purchase, especially for the price + free shipping, as I definitely feel like I'm receiving more value than the price tag reflects.

Sincerely,
Kinst


gw

February 6, 2016

Amazing sound - took a chance on this newer line and it does not disappoint. Absolutely love listening to my music - across all genres. Use this system to cover my living room previously covered by a smaller set of harman/kardon speakers. The range is incredible at this price. Would definitely recommend!