 RT85 Reference High Fidelity Vinyl Turntable
Record Player with Ortofon 2M Blue Cartridge, Acrylic Platter, Speed Control Motor, Solid Wood Plinth, Vibration Isolation Feet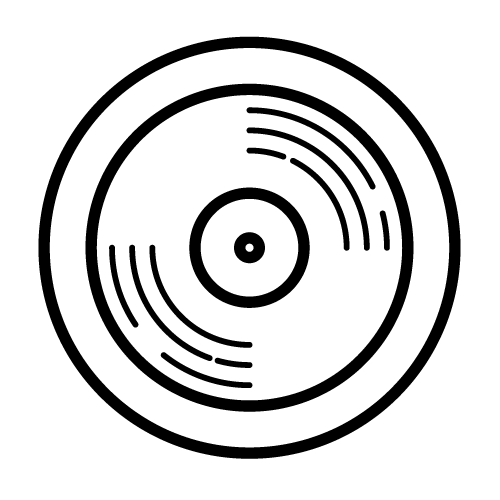 PURE ANALOG PERFORMANCE
The definitive vinyl record listening experience for beautifully warm and natural music, transporting you into the center of the performance

EXCEPTIONAL MUSICAL ACCURACY
Immerse yourself in the detailed high resolution sound of the Ortofon 2M Blue elliptical cartridge delivering improved linearity, higher channel separation and reduced distortion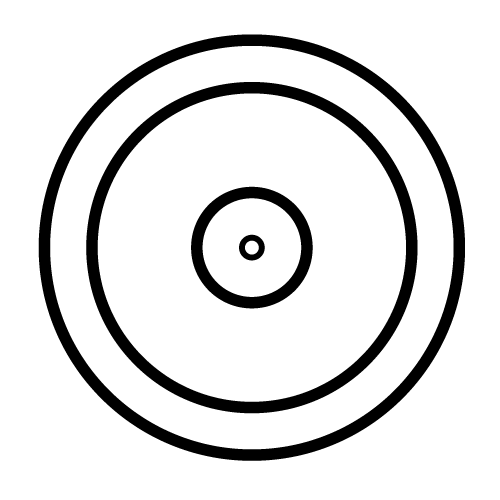 HIGH DENSITY ACRYLIC PLATTER
The greater mass of the acrylic platter damps unwanted vibrations resulting in a more 3-dimentional sound with tighter bass, a fuller midrange, and overall improved clarity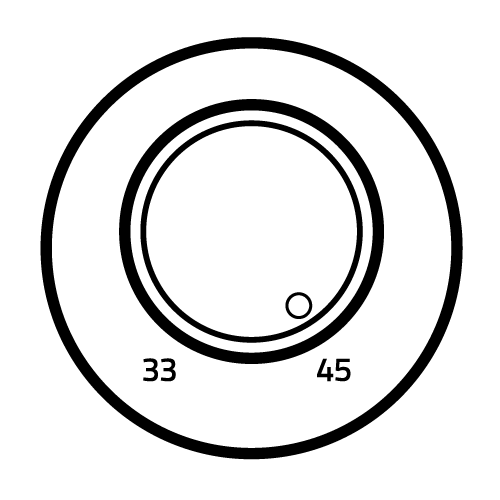 SPEED CONTROL FOR PRECISION PLAYBACK
The isolated motor prevents unwanted vibrations and noise while the speed control mechanism ensures consistent platter velocity (0.07% Wow/Flutter)

SOLID WOOD PLINTH
Revel in the gorgeous solid wood cabinet and adjustable resonance damping feet, ensuring superior isolation from unwanted micro-vibrations (Note: phono preamp not included)
Overview
UNPARALLELED VINYL MUSIC PLAYBACK
Specifications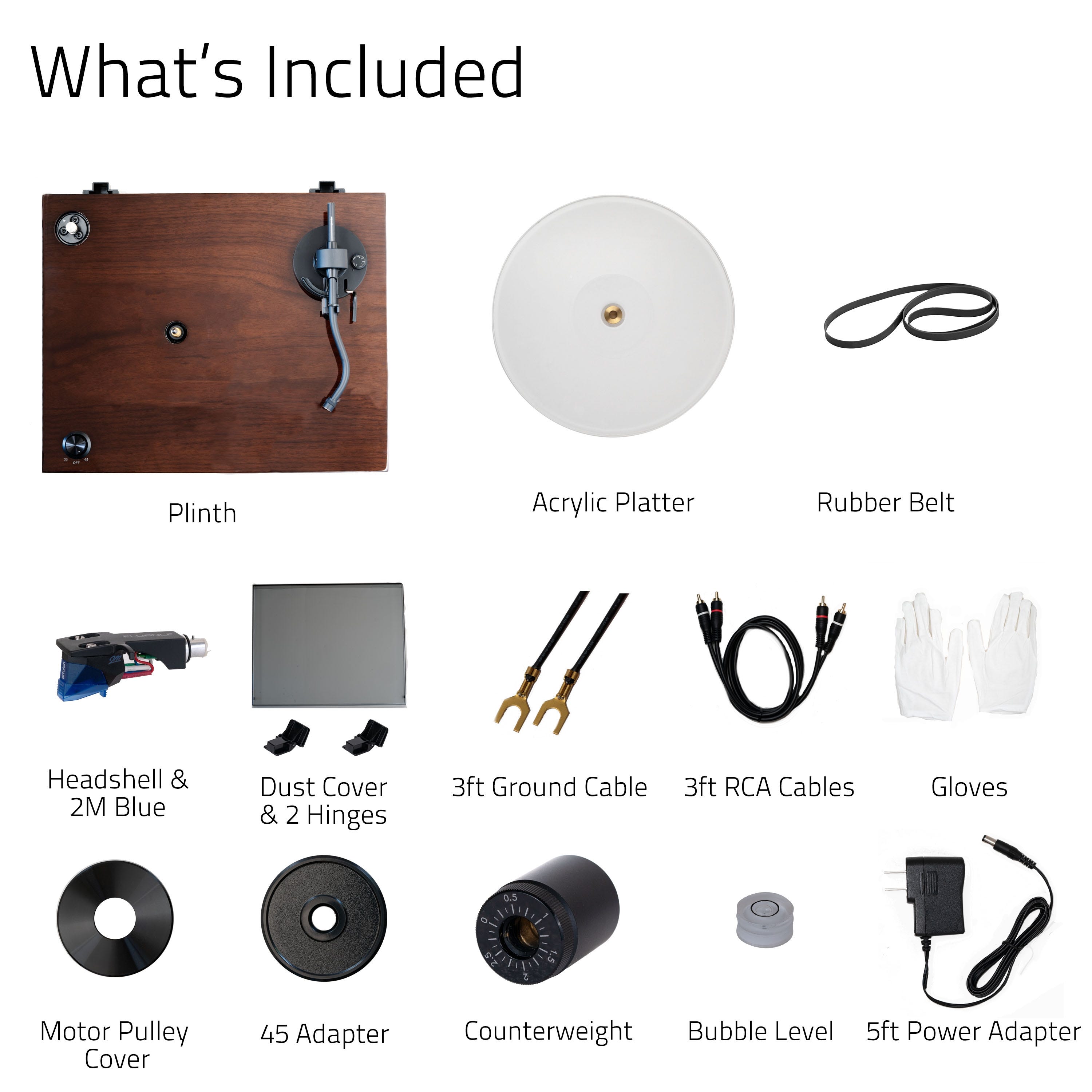 Cabinet Specifications
▼
Cabinet Material
MDF
Finish
High Gloss Walnut Real Wood Veneer
Dust Cover
Yes - Tinted
Turntable Specifications
▼
Drive System
Belt Drive
Motor
DC Motor with Servo Controller Analyzes motor speed 500 times/sec
Motor Isolation
Under-mounted 7-point silicone isolation with decoupling isolation ring
Speed
33 1/3 RPM, 45 RPM (78 RPM - No)
Speed Variation
0.10%
Wow and Flutter
0.07%
Signal-to-Noise Ratio (Weighted)
76 dB
Signal-to-Noise Ratio (Unweighted)
65 dB
Platter
Acrylic
Diameter of Platter
12 inches (30 cm)
Weight of Platter
3 lbs (1.5 kg)
Height of Platter
0.62 inches (16 mm)
Auto-Stop
Yes
Turntable Mat
Not Required
Tonearm Specifications
▼
Tonearm Type
Static Balanced, S-Type
Supported Cartridge Weight
0.18 – 0.25 oz (5.0 – 7.5 g)
Counterweight
Yes – 3.60 oz (102 g) - Adjustable
Anti-skating Adjustment
Yes – Adjustable
Pivot Bearing
Yes
Cueing Lever
Yes
Tonearm Material
Aluminum
Tonearm Wire
36 AWG Litz Cable / 7 Strand
Effective Tonearm Mass
0.97 oz (27.5 g)
Overhang
0.76 inches (19.2 mm)
Effective Tonearm Length
8.82 inches (224 mm)
Headshell Mount
H-4 Bayonet Mount
Cartridge Specifications
▼
Cartridge Type
Moving Magnet (MM)
Cartridge Model
Ortofon: 2M Blue
Replacement Stylus
2M Blue
Stylus
0.3 x 0.7 mil
Cantilever
Aluminum
Mount
Half-inch
Frequency Response
20 - 20,000 Hz (+2/-1 dB)
Frequency Range
20 - 25,000 Hz (-3 dB)
Channel Separation
25 dB at 1 kHz
Channel Balance
< 1.5 dB @ 1 kHz
Load Impedance/Capacitance
47k Ohms/150 - 300 pF
Output Voltage
5.5 mV
Cartridge Weight
0.25 oz (7.2g)
Headshell Weight
0.35 oz (9g)
Cartridge Height
0.71 inches (18 mm)
Recommended Tracking Force
0.06 - 0.07 oz (1.6 - 2.0 g)
Vertical Tracking Angle
20°
Rubber Belt Specifications
▼
Rubber Belt Design
Continuous loop (joint-less)
Width
0.17 inches (4.5 mm)
Length
36.02 inches (915 mm)
Thickness
0.02 inches (0.6 mm)
Output Specifications
▼
Connector
RCA (Gold-plated)
Preamp
No - Separate Phono Preamp Required
Phono Output
5.5 mV
Ground Terminal
Yes
Power Specification
▼
Input
100 – 240 V AC (50/60 Hz)
Output
12 V / 500 mA
Consumption
1.5 W
General Specifications
▼
Dimensions
5.5 x 16.5 x 13.75 inches / 14.0 x 41.9 x 34.9 cm (HxWxD)
Certifications
FCC Certified, RoHS, CUL/UL
Unit Weight
16.76 lb (7.6 kg)
Operating Temperature
41°F to 95°F (5°C to 35°C)
Wireless Playback
No (Requires Bluetooth or WiFi transmitter connected via RCA connection to transmit audio wirelessly)
Fluance Speaker Size Comparison Chart

UPC
061783270523
What's Included

RT85 Reference Turntable Line Out

Click to Expand



RT85W Turntable
Dust Cover + Hinges
Bubble Level
Headshell with Ortofon 2M Blue Cartridge
Counterweight (CW02)
Acrylic Platter (AP03) with Belt (RB35)
5ft 100 - 240 V (50/60Hz) AC Power Adapter
3ft 90pF RCA Cable (CA02)
3ft Ground Wire (GW03)
45 Adaptor
Motor Pulley Cap
User Manual
Lifetime Customer Support
2 Year Manufacturer's Direct Warranty
Press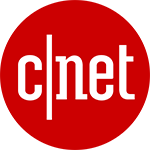 Ty Pendlebury of CNET Reviews the RT82
The Fluance RT82 "is the best overall turntable under $300... offers everything you could want"

Read Full Review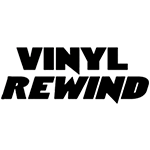 Vinyl Rewind Reviews the RT85
"I give this my highest rating of 5 pompadours out of 5"





Joe N Tell Reviews the RT82
Follow along as Joe Mariano unboxes and sets up his new RT82


Customer Reviews
Daniel E T

May 25, 2022

Intermediate Listener - 20+ Years

Florida, United States

I did lots of research before making my purchase. My max price point was $600, with all the features the RT85 had I decided to purchase it. I am not disappointed in my choice. Set was simple and quick, and it sounds amazing. It also looks pretty darn good lookin to. I would have no problem recommending this to anyone looking for a great turntable at an affordable price.

Daniel E T

5

William T

May 14, 2022

Advanced Listener - 20+ Years

Kansas, United States

First turntable since I was a kid. Love it. Refreshing to see a product that is designed with intelligence, made with pride, and priced with integrity.

William T

5

Adam R

May 10, 2022

Audiophile - 20+ Years

Pennsylvania, United States

What a nice turntable! Quick delivery and well packaged. Dead silent and good sound right out of the box. Thank-you for a great product.

Adam R

5

Mike N

May 10, 2022

Advanced Listener - 20+ Years

Minnesota, United States

My system: PS Audio Sprout 100, Elac DB 6.2, Elac Sub 3010 (I think), Audiolab 6000 CD transport, and the Fluance RT85 Reference turntable. Couldn't be happier with a system that totaled roughly $2500 US. The RT85 was the last addition and well worth the investment; very high quality and performance for modest cost (especially as turntables go!) highly recommended!

Mike N

5

Richard S

May 10, 2022

Advanced Listener - 20+ Years

Ontario, Canada

This turntable is not only beautiful to look at, it's easy to use and sounds excellent.

Richard S

5

Robert,H

May 6, 2022

Advanced Listener - 20+ Years

New York, United States

I got my RT85 and is all and more than I expected. The Otto con blue cartridge sounds great

Robert,H

5

Dave

May 4, 2022

Iowa, United States

Great experience start to finish.

Dave

5

Nick M

May 3, 2022

New Hampshire, United States

Fluance seems to have nailed everything but the finish which wasn't completely free of defects but still looks great from a distance.

Nick M

4

Dallas R.

May 3, 2022

Advanced Listener - 20+ Years

Tennessee, United States

beautiful sound and appearance.

Dallas R.

5

Ken K Ho

April 29, 2022

Advanced Listener - 20+ Years

Ontario, Canada

I purchased the RT85N turntable, best sounding ever!! I Love it so much! It's what vinyl record should be sound like!! Thanks -fluance!! Hope you will soon have replacement stylus NagaokaMP-110, so I could buy from you for backup!!

Ken K Ho

5

Dirk P

April 24, 2022

Audiophile - 20+ Years

Texas, United States

I gave 4 stars because this review won't let me give 4.5. The turntable is almost perfect but not quite. I'm doing this review because I hope the Fluance people are reading and want to improve their product. The Fluance line of turntables is excellent and just a few details could put them head and shoulders above the rest. I also think that many reviews focus on the sound of a turntable but the real job of a turntable is to provide a blank slate for the phono cartridge to do it's job and a review of the sound is really a review of the cartridge. Years ago when you bought a new turntable the cartridge was purchased separately. I have bought and replaced many cartridges in my time and they are all very different in sound and configuration. I will try to focus on the turntable itself.
I bought a new Fluance RT85 turntable to replace my trusty Dual 1229Q bought new in 1975. Don't get me wrong I've owned many turntables over the years but the Dual was that tank that was all metal and made in Germany. There just isn't anything like it but even though I thought it would be my lifetime turntable it broke and I was told it was irrepairable because no parts are available. I was drawn to the fluance because of it's feature of stopping at the end of the record. I searched high and low for a decent automatic turntable but it seems that if you want a fully automatic turntable you must compromise on quality. I purchased the fluance RT85 thinking I would just have to live with the compromise of a basically manual turntable. After using it for about a month I don't really feel like it's a compromise at all. If fact I've come to like this turntable very much and don't miss my old turntable as much as I thought I would.
I will start with the pros.
1. This turntable is very nice to look at. Whatever finish you choose (I chose bamboo) it looks well made, almost like a piece of furniture. And that polycarbonate platter really makes it look high tech. Your friends will notice and your wife won't complain about it's presense in the living room.
2. The servo motor. Constant accurate speed. Enough said.
3. The aforementioned mechanism to stop the turntable at the end of the record. It isn't perfect in it's operation but it's nice to have something to stop things when you can't get back to it in a timely manner. While I wouldn't consider this a semi-automatic turntable because the tonearm isn't lifted and I would prefer that things were fully automatic this is much better than fully manual.
4. The mass. Finally a substantial turntable. That heft adds to the quality feel and doesn't hurt the sound isolation either. The platter on my Dual was a 9 pound machined piece of aluminum.
5.The silence. One of the first things I noticed was how quiet things were when I played a record. Between tracks is just slience (except for the occasional snap crackle pop, but that is the record's fault). I've been listening to records for many years and this really stood out to me. Who knew that a 50 year old record could sound so quiet.
6. The tonearm pivot. The specifications say that the tonearm pivot has actual ball bearings for low friction. One thing I've noticed about turntables with lesser tonearm mechanisms is that the don't track well and this causes distortion, especially close to the center of the record. No audible distortion here.
7. No phono stage. I know many think this is a con but the simple fact is that most phono stages these days aren't very good and buying you own or using the one in your amplifier is far superior to any that might come with a turntable. I think a lot of people don't realize just how important the phono stage is. It's usually called a preamp but it does much more. The recording on the record is compressed and must be restored using the RIAA equalization curve. Most modern phono stages fail to do this well so choose wisely. I use a Shitt Mani. That clear signal path fluance lists as a feature is indeed so.
8. The pointy rubber feet. How nice to have such substantial feet that are adjustable. The turntable stays planted and level. I threw away all the little pieces of cardboard I used to level my old turntable.
9. The packaging. OK I realize that the box it came in might seem like the least important thing here but I do appreciate that someone spent a good deal of time thinking about how to package things. All came undamaged, was easy to remove from the box, and the turntable assembled quickly and easily. My cat also appreciated the box once I was done.

Now for the cons (warning: nitpicking to follow).
1. What is up with that cueing mechanism? First of all the cueing lever is the same color of black as the rest of the tonearm base and becomes virtually invisible and difficult to find when you need it, especially when the lights are low. Second, lifting the cue lever barely lifts the tonearm off of it's perch and the tonearm doesn't rise until moved toward the platter. At this point the arm is so high that it's difficult to determine weather it's over the lead in groove or not. This often results in missing the record lead in groove. If the tonearm would rise to it's height when the lever is lifted it would be easy to judge how height to lift the tonearm before moving it over to the platter. Or the cueing height could be adjustable like many I've used in the past.
2. Plastic back panel. The panel in the back that holds all the connections seems thin and flexes quite a bit. When attaching the cables and the power connection I was concerned that I would break it. Also the power plug lacked that positive click to let you know that it is in place. Perhaps thicker plastic and slightly more premium connectors would bring this up to the standard of the rest of the plinth.
3. The tonearm. The tonearm works well and seems to be of good quality but definitely doesn't look as premium as the plinth. Being S shaped, with a headshell much like many lesser turntables, and painted black it looks like a generic Japanese tonearm. It's obvious that this setup is not low mass (however I played a very warped record with no issue proving that it's not high mass) and is perhaps a cost saving measure. Even a headshell of a different color or maybe carbon fiber would potentially help this look and function.
4. The tiny coarsely marked anti-skate wheel. Now I realize that fluance isn't the only manufacturer to have this but it doesn't make sense to me. When I set the anti-skate I would like to know that I am setting it to correctly match the tracking force and when the anti-skate wheel is so small I can hardly read it and the markings are .2 grams apart with no numbers this can be frustrating. I know I keep going back to my old turntables but they generally had larger wheels with precision markings and sometimes with scales for both elliptical and cd4 styli.
5. The cartridge. Everybody seems to think that the Ortofon 2m blue is a great cartridge and the price (if purchased outright) certainly would seem to reflect it's desirability and while I do think it sounds good it doesn't blow me away and a tracking force of 1.8 grams seems excessive. I'm used to my old shure cartridges that tracked at 1.25 grams. Too bad they went out of business. It would be nice if Fluance offered the option of purchasing the turntable without a cartridge at a reduced price so the end user could use one they already posses or purchase one of their choice.

Other thoughts
1. The motor cover plate. The plate that covers the motor seems to be an after thought. I've seen several unboxings on utube where the person assembling the turntable didn't put the plate on before installing the belt on the motor and then wondering why there were two 45 adapters. It should be fastened with screws or snapped on, perhaps at the factory. I have a picture in my mind of the engineer at the factory seeing the first turntables rolling off the line and thinking the motor needed a plate and when it was too late to install it decided to put it in the box for the end user to install.
2. It sure would be nice to see a fully automatic or semi-automatic turntable. Perhaps it's already in the works.

Finally if your on the fence about purchasing go ahead and buy. You won't be disappointed.

Dirk P

4

cregg w

April 22, 2022

Audiophile - 20+ Years

Washington, United States

Exceptional product

cregg w

5

Terence M

April 21, 2022

Advanced Listener - 20+ Years

British Columbia, Canada

Excellent sound only issue I had was with speed control found knob took a couple of tried to change from one speed to another.





Terence M

5

Dale R

April 16, 2022

Advanced Listener - 20+ Years

Alberta, Canada

My lucky bamboo RT 85 is absolutely awesome! Came packed perfectly with great set up info. I smile every time I start it up so happy and it's Canadian !

Dale R

5

Eric S.

April 12, 2022

Intermediate Listener - 20+ Years

Washington, United States

Here are the things I learned with this purchase, acrylic is just a fancy word for plastic, "solid wood" is just a fancy word for MDF, variable speed control I thought I could live without and rely on your components to achieve a consistent and arcuate speed, however I realize this is important to me because over time this would not be correctable. I could have saved $200 with the RT82 and with my system achieved what would probably sound very similar I have a non-digital Yamaha 5.1 channel receiver with its own phono stage, Mission 701LE speakers and a klipsch subwoofer. In researching I found that the $400 to $800 turntables I was looking at were made in North America, UK or central Europe, I mistakenly thought that Fluance turntables were made in Canada form an on-line reviewer, does the "T" in the model number mean Taiwan? The arm lift leaver is flimsily and I could see this fail over time, milling a larger "label well" in the platter I think would be a good feature.
Anyway… enough with the bad here is the good.
The unit sounds great, easy un-packing, assembly and adjusting, despite the arm lift leaver the build is solid, the plinth and feet do an amazing job (thanks for the bubble level), I can tap the table it sits on and here nothing, the subwoofer is only a meter and a half away with no feedback. According to the paper cutout protractor the cartridge was aligned properly. The auto stop feature works fine although could you recommend an auto tone arm lift kit, the fact of the cartridge sitting at the end of the an album triggers a silly anxiety, and the dust cover is well a dust cover… it does the job.
Question, The 2mblue has an output voltage at 5.5 mV, the Yamaha has an input sensitivity of 1.5 mV. I find that a loud recorded boom on a couple of tracks seem over modulated (right word?) Is this a mismatch? Also the retail cartridge ships with a stylus brush, it would be cool if it was included in the kit instead of just thrown away.
Could you send me a paper Turntable Stroboscope to ease my speed control anxiety?
Overall the words describing my experience is "not un-satisfied" this was to be my forever turntable however after the warranty period is over I probably will sell it.
Eric.
please feel free to edit for review summation.

See all reviews

Eric S.

4
Resources
Manual
FAQs
Do I need an amplifier for this turntable?
An amplifier is only needed if you're connecting the turntable to passive speakers such as the Signature Series Bookshelf Surround Speakers.
If you're looking for an option without a separate amplifier, the Ai40 Powered Bookshelf speakers fit the bill.
With the Ai40, all you need to do is connect the included RCA cables to your preamp, then to the speakers and you're ready to listen to the music the way it was meant to be heard.


Do I need a Preamp?

If you intend to use your Reference series turntable with powered bookshelf speakers such as our Ai40 model, a preamp will be required.
The preamp will boost the signal to line level (similar to a headphone jack) so you can play it on speakers with RCA or AUX inputs.

If you have a home theater or stereo receiver/amplifier, you will need a preamp if the amplifier does not have a PHONO input. If you have a PHONO input, you may have a preamp already built in. Be sure to refer to the manufacturer's specifications or manual for confirmation!


Why does this model not include a preamp?

This design choice was made with a number of factors in mind. The main reason was to separate electronics from the turntable's signal path to maintain the purity of the analog signal. Many listeners also like to customize their listening experience and choose specific components such as preamps based on unique sonic qualities. Using separate components also allows for optimization of cartridge and phono stage compatibility. If you upgrade your cartridge in the future, you can pair with an optimal phono preamp to maximize performance and achieve the sound profile you desire. !


What are the benefits of the Reference series turntables?
What's new!

What does it mean?

The motor is located away from the platter

Allows the use of an acrylic platter, reduced rumble at the stylus.

90pF RCA cables

Upgraded RCA cables with higher capacitance to protect and maintain the purest signal path.

No internal preamp

Provides a clean signal, with no electronics in the path for increased audio quality.

Spring loaded adjustable feet with built-in isolation

Allows the turntable to be leveled on any surface, bubble level included.
Spike-shaped feet prevent outside vibrations from affecting audio quality.

Servo controlled motor

Improves speed consistency and reduces wow and flutter by checking the speed up to 500 times per second!

Ortofon Stylus

All Reference turntables are compatible with Ortofon OM10, Blue and Red Cartridges.

112g Counterweight

Heavier counterweight to accommodate the Ortofon stylus.
More diverse upgrade options.

Compatible with an acrylic platter (included with RT85)

Heavier, denser material reduces resonance and improves speed consistency, not to mention great looks!

Customizable

All Reference turntable components are compatible with each other giving you a clear upgrade path!
What does a servo motor do?

We want our users to experience music the way it was meant to be heard and have pulled out all the stops for the new Reference series.
These new turntables include a servo belt drive motor.

What does this mean for you?

This means that you have a sensor checking and adjusting the speed of the motor up to 500 times a second to make sure the speed of your turntable is consistent with no manual adjustments, bringing wow and flutter under 0.07%!


Which cartridges can I use on my turntable?

Reference turntables are compatible and shipped with with moving magnet cartridges such as the Ortofon OM10, 2M Red and 2M Blue, giving you the ability to customize your system for top tier performance.
Cartridges must be between 3.5 to 7.5 grams to be balanced correctly.


Why is an acrylic platter better?

Acrylic is an extremely stable and dense material. This greatly reduces resonance that can be picked up by the cartridge from the environment such as people walking by, large vehicles passing or other sounds that create a lot of vibration.
This also gives it considerably more weight compared to an aluminum platter of the same size. The extra weight of the platter during rotation helps the platter to spin flatter and at a more consistent speed, reducing wow & flutter.


Do I need a platter mat with the acrylic platter?

There is no need to use a platter mat with the acrylic platter!
If a platter mat is used, it may interfere with the vertical tracking angle of the stylus.
Additionally, the resonance of acrylic is very close to vinyl so a mat is not needed.
As an added bonus, the acrylic looks fantastic!


Can I buy the turntable without a cartridge?

All Fluance Reference turntables are sold with an Orotfon cartridge included.

We do know that our users love to customize their decks and there are many options out there, so we designed our Reference series to have extensive upgrade potential!.


Articles from our experts